The FIRST Robotics Competition game for 2019 is DESTINATION: Deep Space. The game and field is themed around space exploration.
2019 Robot
A rogue worker from the Orbital Outpost, Outlaw handles cargo and hatch panels, and climbs to the level 3 HAB platform at the end of the game. It uses a wheeled intake to suck in and shoot out cargo and a "bird beak" to grab hatch panels from the inside. To climb, it uses suction to grab onto the level 3 platform. It then rotates the entire robot safely onto the platform.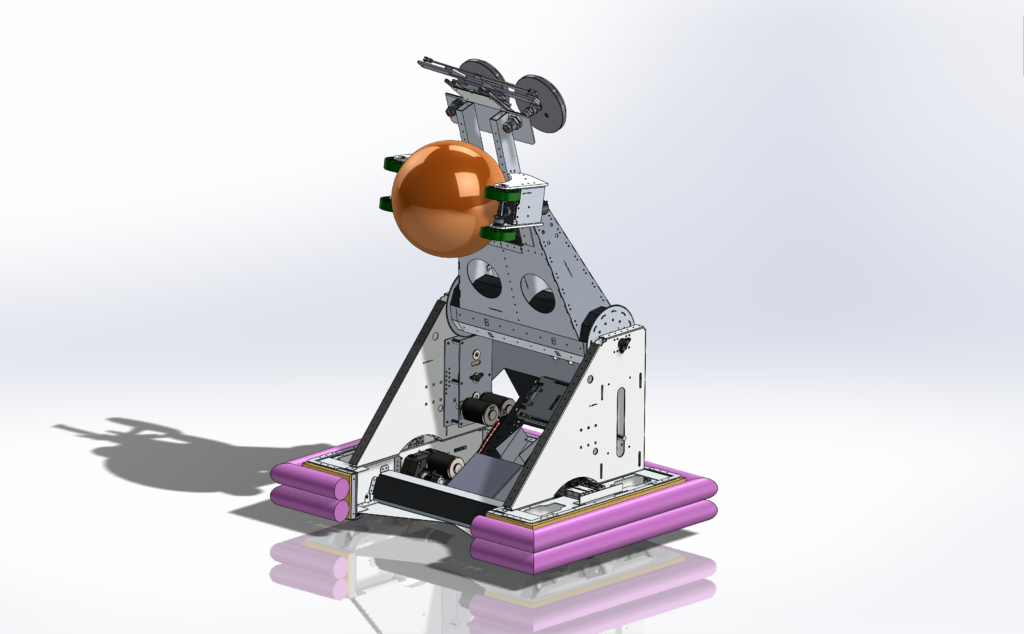 Blog Posts from 2019
We are competing in Austin again! Come join us!
Del Rio Competition Information, Our Pit Reveal and Robot Improvements
We are competing in Austin. Come join us!
Join us for our Live-streamed Telethon!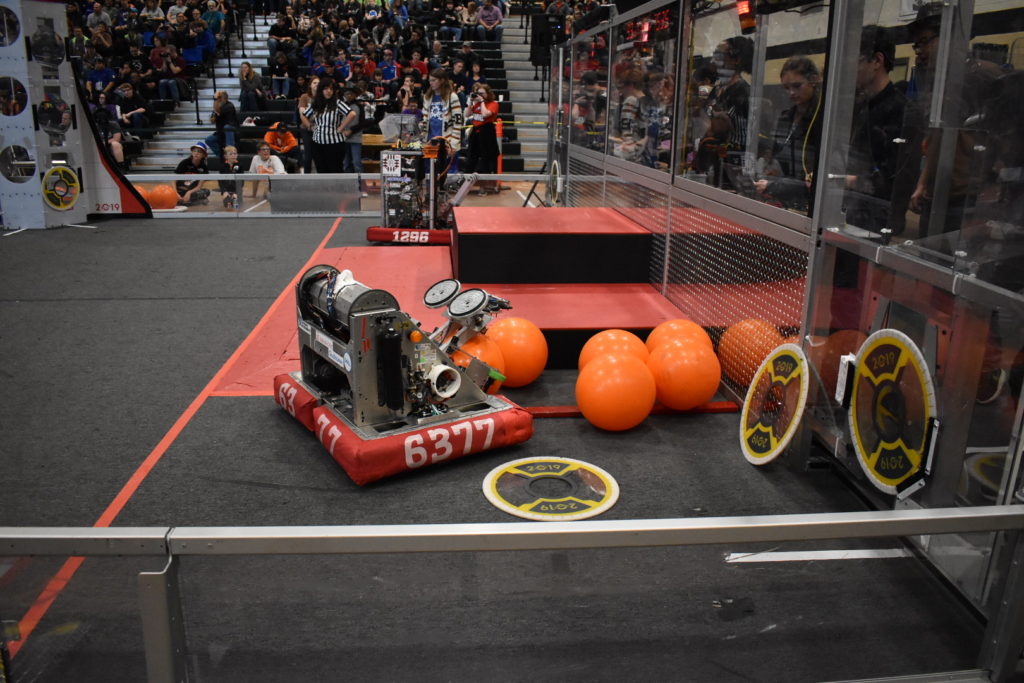 Stats
Austin District Event
W/L Record: 11-6-0
Seed: 1st
Alliance: 4610, 7621 (Semi-Finals)
# of Climbs: 12
OPR: 29.56 (1st)
Awards: Creativity Award
Del Rio District Event
W/L Record: 16-4-0
Seed: 2nd
Alliance: 7521, 7088 (Winners)
# of Climbs: 17
OPR: 23.92 (5th)
Awards: District Event Winner, Creativity Award
FiT District Championship
W/L Record: 8-8-0
Seed: 20th
Alliance: 7521, 7179 (Semifinals)
# of Climbs:
OPR: 31.17 (6th)
Awards: Imagery Award
Houston Championship – Turing Division
W/L Record: 4-7-0
Seed: 35th
Alliance: 2930, 5012, 3478 (Quarterfinals)Paragraph
# of Climbs:
OPR: 32.92 (8th)