Our 2019 Howdython was a huge success! After months of planning, writing, filming, editing, and producing content, our students created a 3-hour fundraiser that raised almost $18,000 for the team. Even though the telethon is over, you can still donate to our team at (link here). Most of Howdython is available be viewed on our YouTube channel here. https://www.youtube.com/channel/UC5aFAr67BcAdLpwfm2cRPAg
Here is some behind the scenes info about some of the videos.
War Room
Filming "War Room" was funny, and we all enjoyed it. The film crew could barely stop themselves from laughing. Each actor had to work on perfecting the personality for their character over several takes. This made for some excellent improvisation.

Old FIRST Field
Making "Old FIRST Field" had a different process compared to all the other videos. First, we wrote the song parody lyrics and through several changes edited them to capture the feeling of being at a FIRST competition. Next, we filmed some of the scenes with students riding on the saddle. We realized that if we just used the footage we had, it would be a bit boring, so we planned a bunch of other scenes to go with our parody. We were gifted a green screen this year, and it allowed us to use more creative backgrounds for the parts we filmed.
How to Donate
Our starting concept for "How to Donate" is based off of airplane safety videos where they tell you how seatbelts works and how to exit in an emergency.

In order to give you an actor's view on the experience, we interviewed one of our stars. We asked them how they felt about the production:

"It was pretty good, but there were a few little things we could do better. For example, for my second scene, the sun was so bright I was practically glowing."

Telethon Staff
The hosts were super nervous about being on camera but still practiced a lot and worked hard to be the best hosts they could be. Our phone bank is a hardworking team during the telethon because they have to talk to a lot of different people and ask them for money. They all had a lot of fun. Here's what one of them had to say:

"I loved working in the phone bank. All the callers were very nice, and I am beyond appreciative for all the support people gave to our team."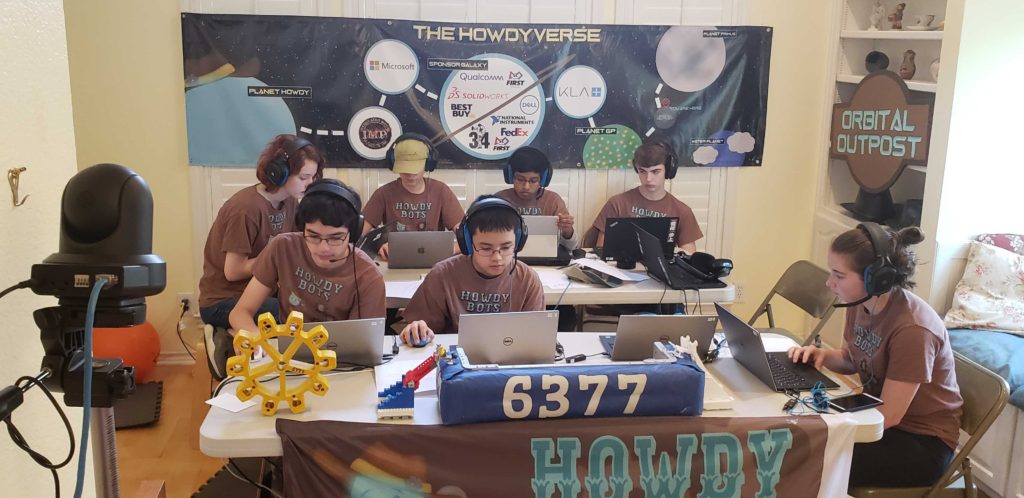 Thank You
This year's telethon was even more successful than the last one. We couldn't have done this without the support of our wonderful community. This growing community has supported our telethon effort for two years, and we hope it will continue to grow so we can continue to be competitive. Our robot probably wouldn't be half as good if we didn't have your support. Your contributions also help pay our entry fees, which allows us to compete with other teams and have lots of fun. Thank you so much!