This weekend we competed at the Alamo Regional in San Antonio, Texas.
We weren't as nervous going into this competition as we were at Lone Star Central, mainly because we knew what we were doing this time and we already got a spot into the Championships. We decided to use this competition as an opportunity to practice driving the robot as well as getting to know other teams. We were able to rebuild the pit in an hour and a half, and spent the rest of Wednesday strategizing and exploring San Antonio! (If you want to see details about our pit, check out our Lone Star Central Regional Recap.)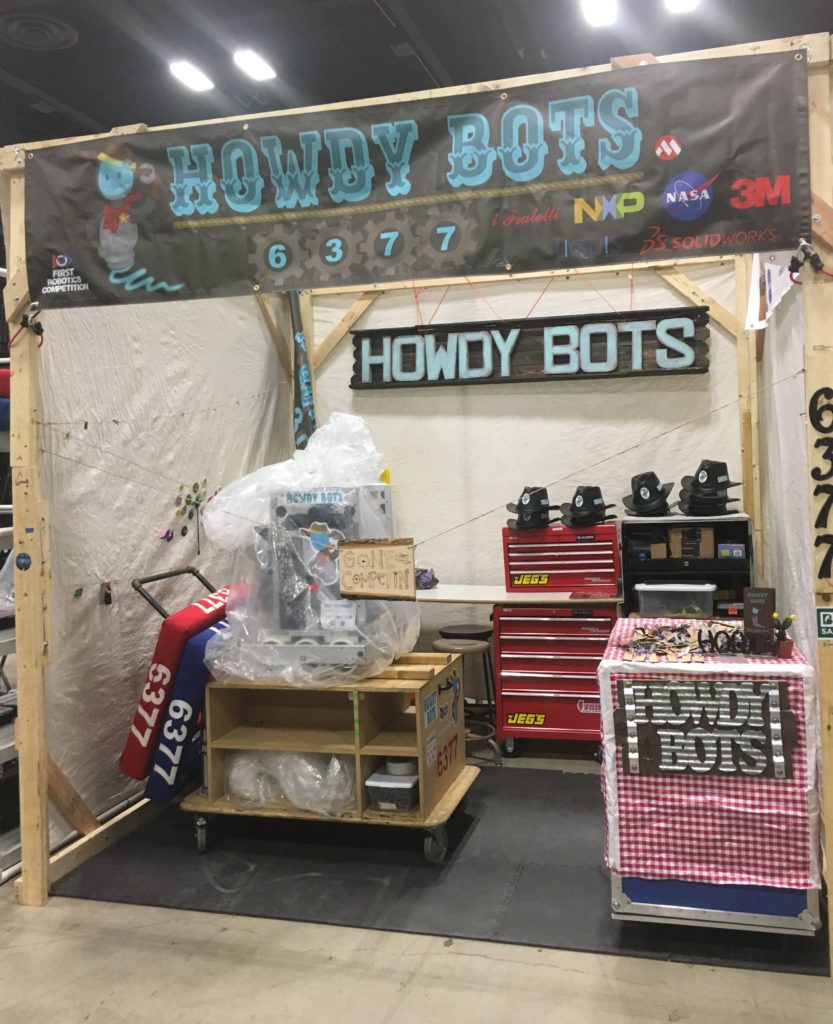 Thursday was spent mainly fixing our robot. We decided to ditch the metal pegs on the rope mechanism and replaced it with Velcro. This way, when the mechanism spins, it almost instantly grabs the rope and climbs in no more than 10 seconds! We also upped our gear ratio, allowing us to move around on the field faster. This allowed us to get more gears every match! We then got our robot inspected and practiced for the rest of the day.
On Friday, the qualification matches started. We played eight matches that day, and two more on Saturday. In total, we won four and lost six. However, our robot played great! It climbed the rope every single game, and it was able to grab up to four gears a game. The marketing team spent most of Friday with a fellow Austin team, ausTIN CANs, who were nice enough to let us scout with them, and later on, share their scouting data with us! Most teams have a lot of team members scouting, which is watching how other robots play and keeping track of the info. That way, if they make it into the top eight teams and are able to choose alliances, they know the right teams to pick.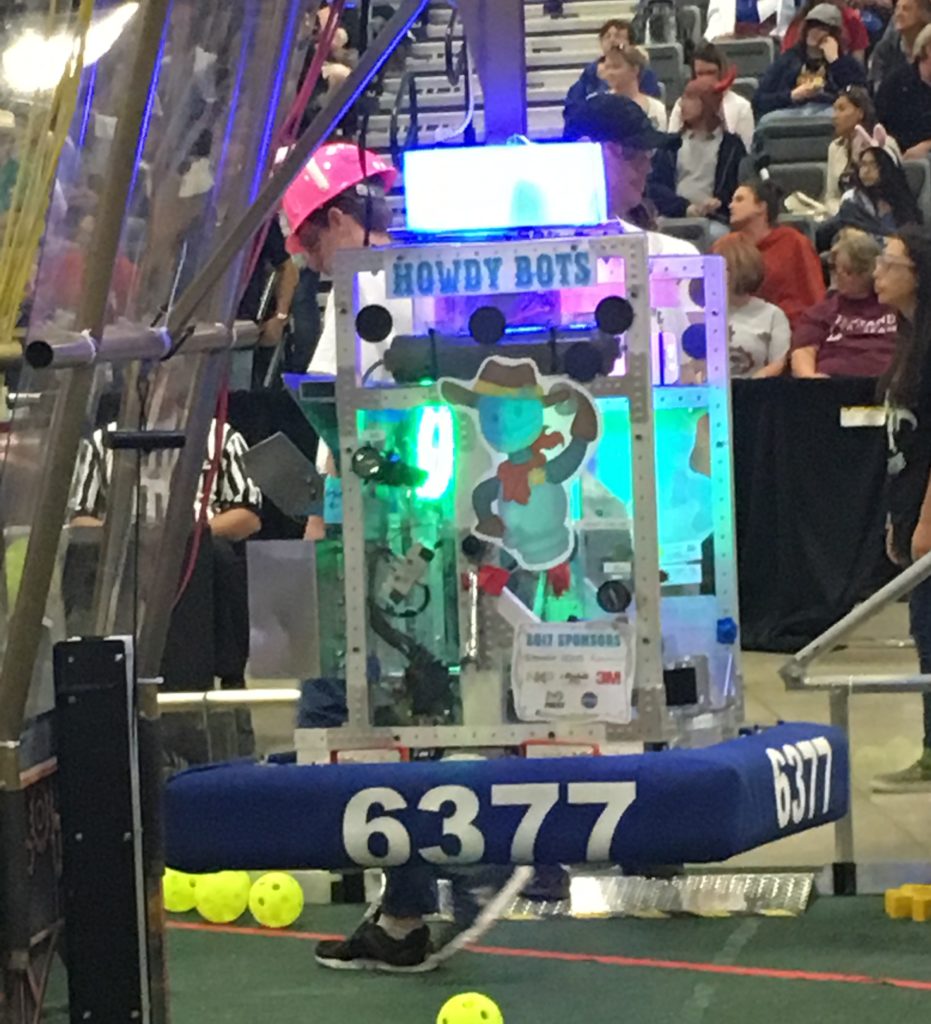 We unfortunately did not make it into the top eight. However, we were picked by the 5th alliance, which consisted of Grease Monkeys and Spectrum, two very experienced teams! We barely made it through the quarterfinals by winning a tiebreaker, but lost in the semi finals. (We did win a semifinals match by one point, it was a very exciting match!) The competition ended with winning the Rookie Inspiration award during the award ceremony!
This is not our last competition, however. Next week, we leave for Houston to compete in the Championships! We got a spot in the Championships from winning Rookie All-Star at Lone Star Central. There will be about 300 teams there, and thousands of people will be watching online and in person! Be sure to watch for us this coming week! Follow our Twitter, Facebook, and Instagram accounts too for live updates during the competition.