Howdy!

Last weekend we competed at our first district event ever in Austin! Before we get into details, we would like to officially introduce our 2019 Deep Space robot: Outlaw! (In case you missed it)

Going into competition, our goal was to score as many cargo as we could, and consistanly climb at the end of the match to guarantee a ranking point and score high. We ended the qualification rounds at 1st seed with a 8-4 record!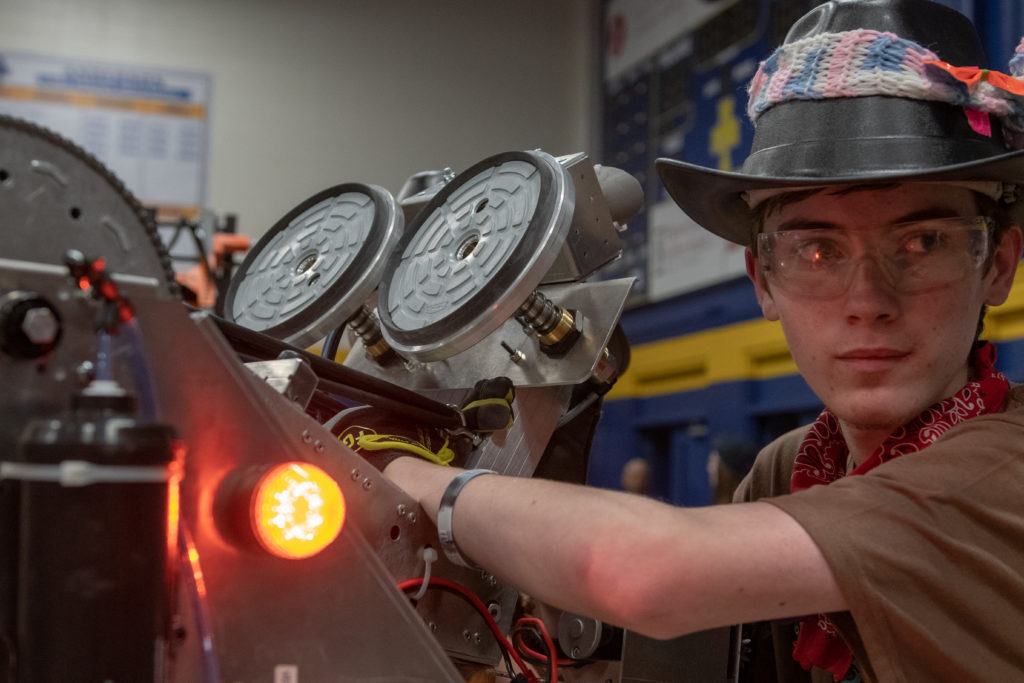 This was our first time as an alliance captain during competition season as well! During alliance selection, we picked 4610 BearTecs as our first pick and 7621 Iron Rangers as our second pick. Unfortunately, we lost in a semi-finals tiebreaker.

We also won the Creativity award during the award ceremony for our suction cup climb! We were aiming to win a new award this year and couldn't be happier with winning this.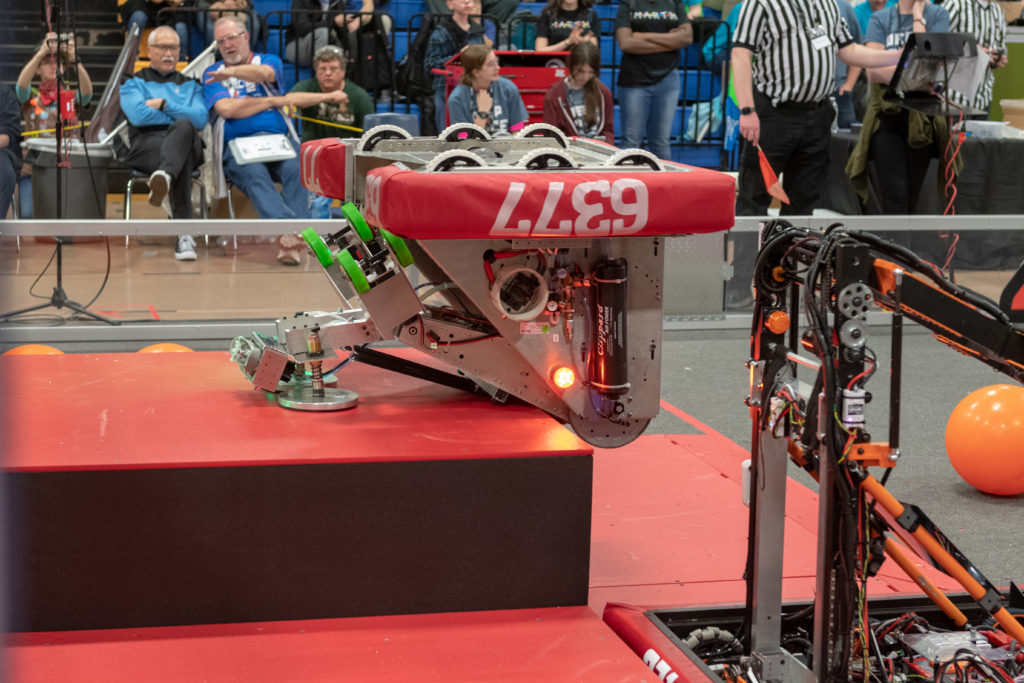 We ended the weekend with 53 ranking points, putting us at a good spot for District Championships! However, we still have the Del Rio district event ahead of us, which will be two weeks from now. During those weeks, our drive team will be practicing and we will be modifying the robot to make it perform even better. Competition season has just begun for us.