Howdy!
Last week we competed at the El Paso Regional, in- you guessed it- El Paso, Texas!
Before leaving, we decided to completely shift our focus on the robot from the lift to the exchange and switch. In fact, we even removed the lift!
We thought of El Paso as a chance to prepare for champs. We spent nearly the entire competition tweaking code to make sure the robot was performing its best. During our qualification matches, we were able to consistently fill the vault under 70 seconds, and spend the rest of the match taking over the switches. We were even able to put cubes in the switch in autonomous by the end of the regional!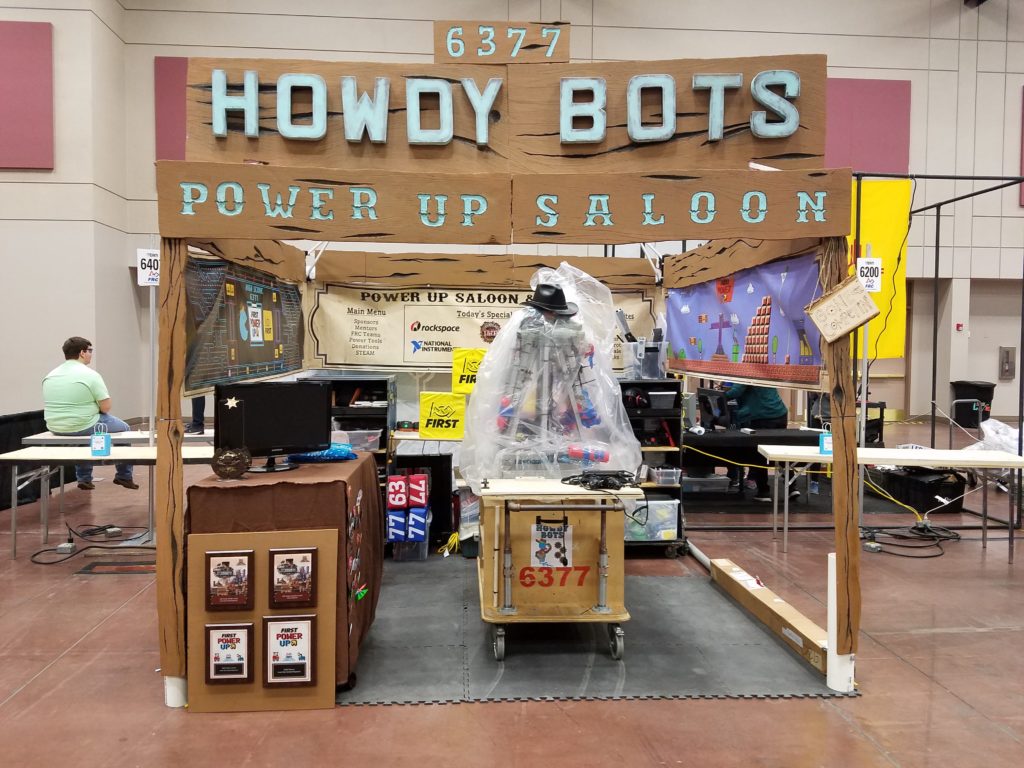 We made a few adjustments to the pit in between competitions. We lifted it up about 6 inches to make sure the banners were visible, and we also brought our awards from this year and last year! Keep an eye out for our pit at champs though, we have some crazy ideas as usual… 😉
We ended up being the second pick in the 8th alliance, and unfortunately lost in the quarterfinals against the 1st seed, who won the competition in the end.
You can watch all of our matches on our Blue Alliance Page!
We had a great time in El Paso, and we can't wait for the Houston Championships in just 2 weeks! Keep an eye on our social media for live updates during champs!