We just finished our first competition of the 2020 Infinite Recharge season… What a rollercoaster!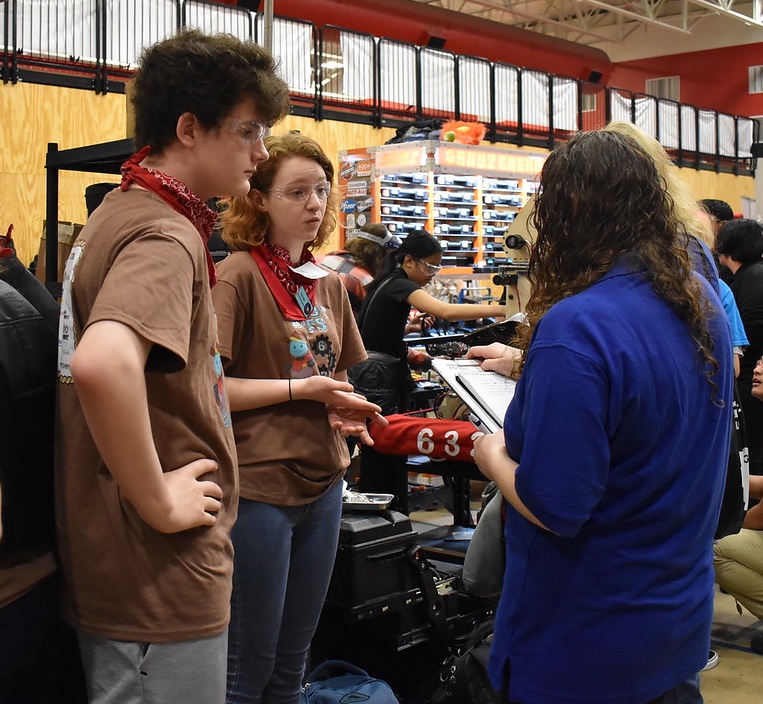 We were thrilled to win the Entrepreneurship Award! Our marketing team has been working hard to rewrite the business plan and make sure it meets our standards, and that effort paid off in this event.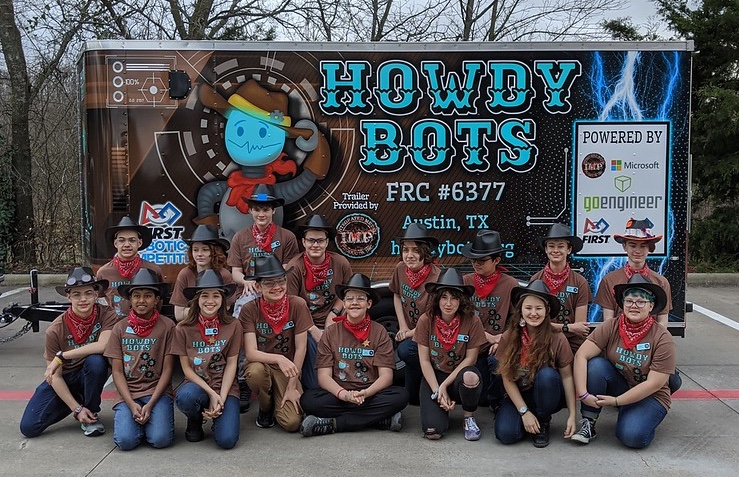 Also in marketing land, we got our trailer wrapped by CarWrapCity. It looks so good! We're excited to have our event exterior match our proud Howdy Bot interior.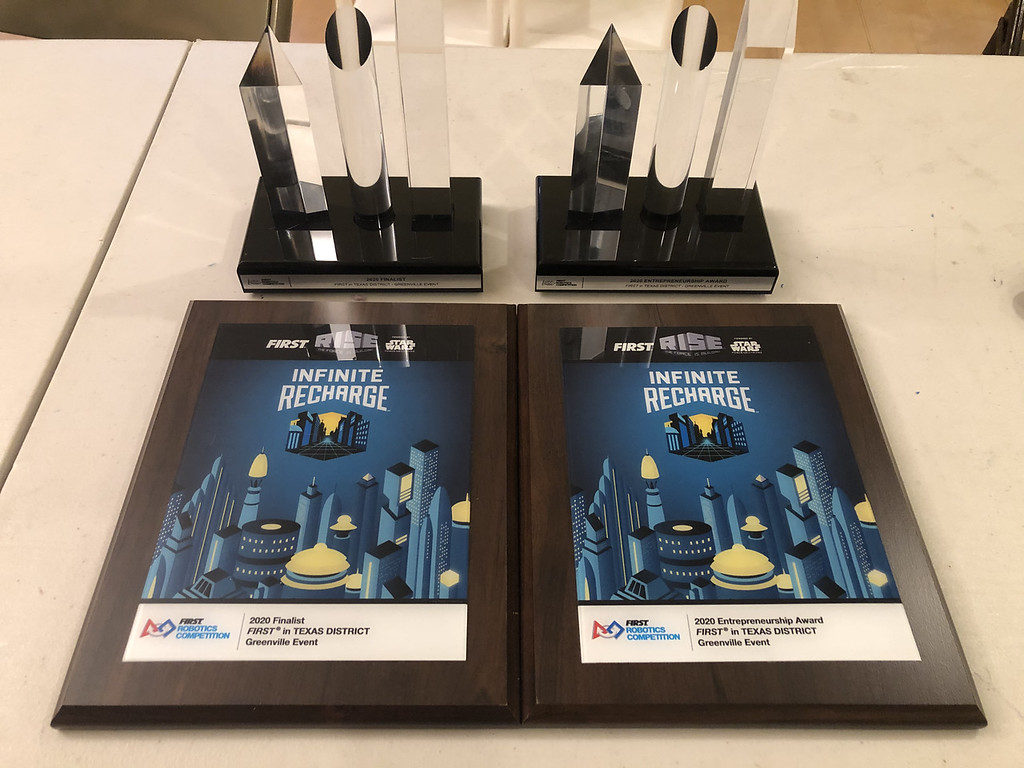 Due to a close loss in our last qual match, we weren't an alliance captain, but were very excited and honored to be selected by 5417 Eagle Robotics with 7534 Dragonflies. These teams were great to work with, and together, we made it to finals!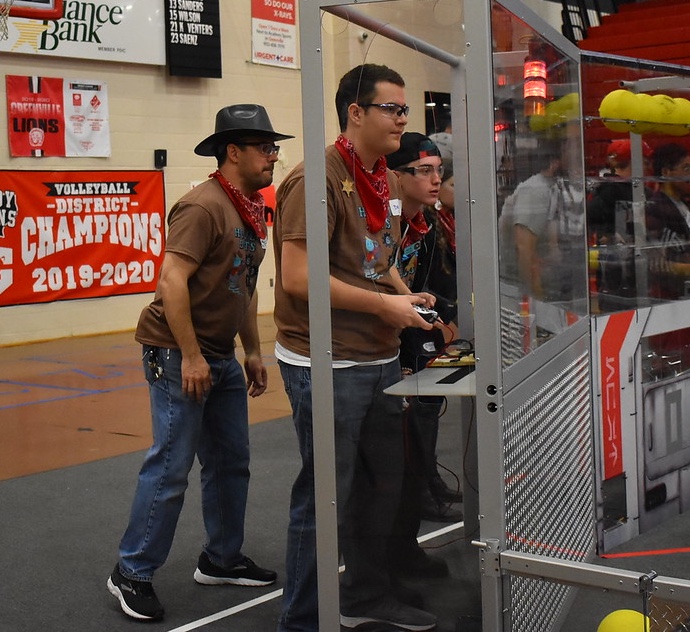 Unfortunately, when it came time to play in the finals, our shooter had shot all it could possibly shoot and refused to shoot anymore. We opted for a different strategy in this round, and thankfully our driver loves to play defense! Our 2019 robot, Outlaw, wasn't built for defense, so our drive team was more than happy to put the shiny new 2020 model, Quickdraw, to the test.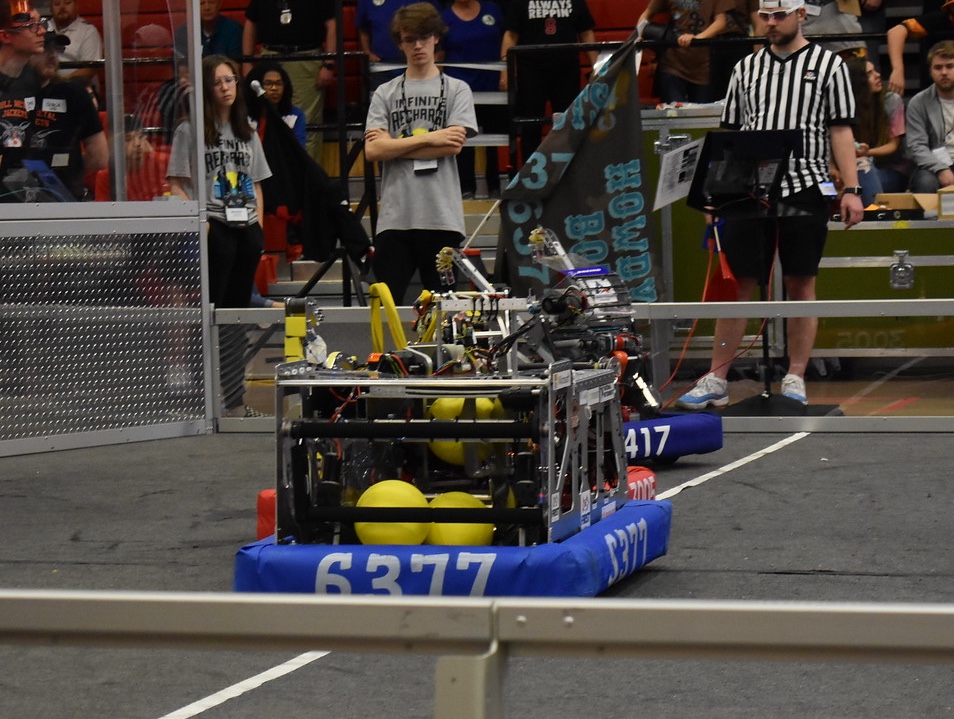 As for the game, our main strategy focus was shooting power cells into the high and inner goals. One of the feature we were most excited to see in action was our 6-ball auto. Our programmers prioritized having clear and organized code this year, due to their student population increasing. Great joy was brought by their code executing nearly flawlessly.
Our alliance put up a good fight, but the awesome 1st seed earned the win. 2714 BBQ, 2468 Appreciate, and 6646 Belton Robotics! Great game, y'all!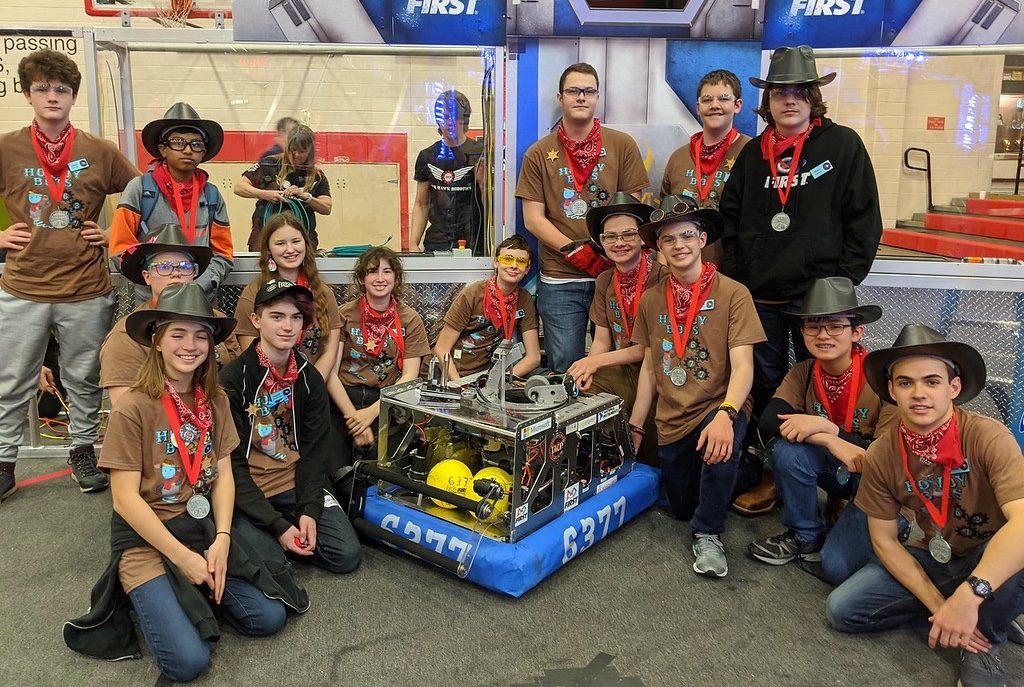 Our next event is the Austin District event, at Vandergriff High School on March 20-21. Come to the competition or watch the official livestream to see how we improve!