Week four? Check! We're in the third level of our prototyping process, and all of our students have been busy working their individual jobs that will soon come together to make our final prototype robot.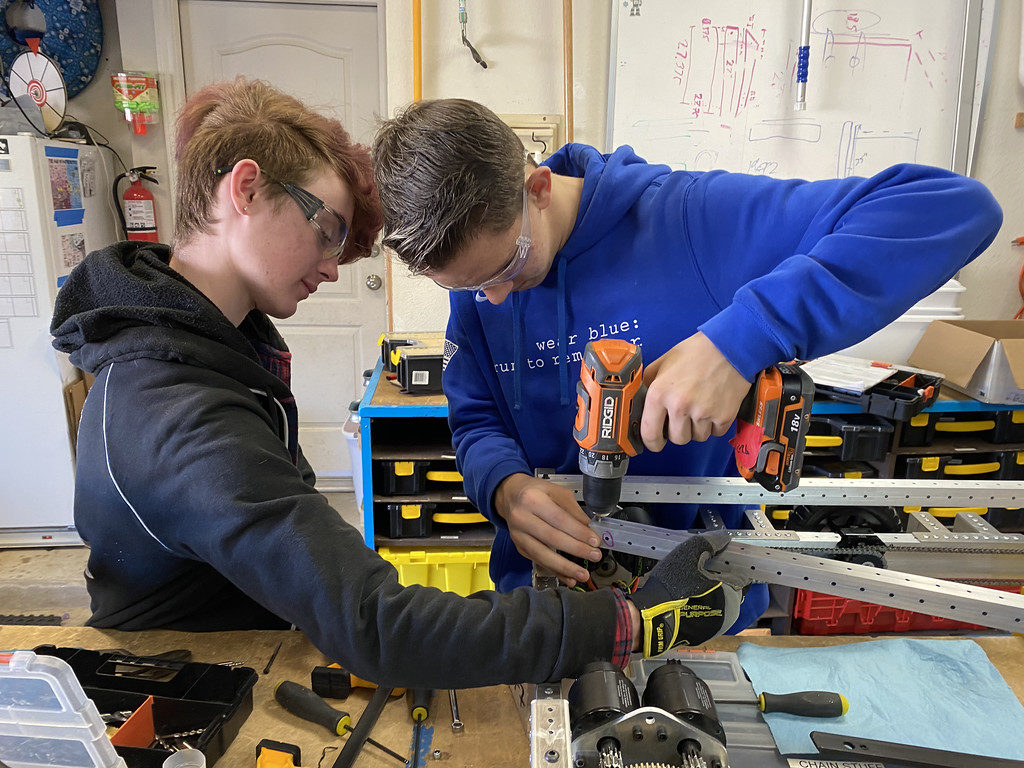 This is Patrick. He's a third-year on the mechanical subteam, and he's been working with other students to build our drive train. He's been facing issues with storage area, and has found that the construction of our chassis doesn't leave enough room for all necessary components, such as the electronics board and weights. To fix this, he cut a 2×4 piece of wood to run down the middle of our chassis, so that additional structures can be attached. Patrick has also been learning about different types of wheels, and the pros versus cons of using pneumatic tires.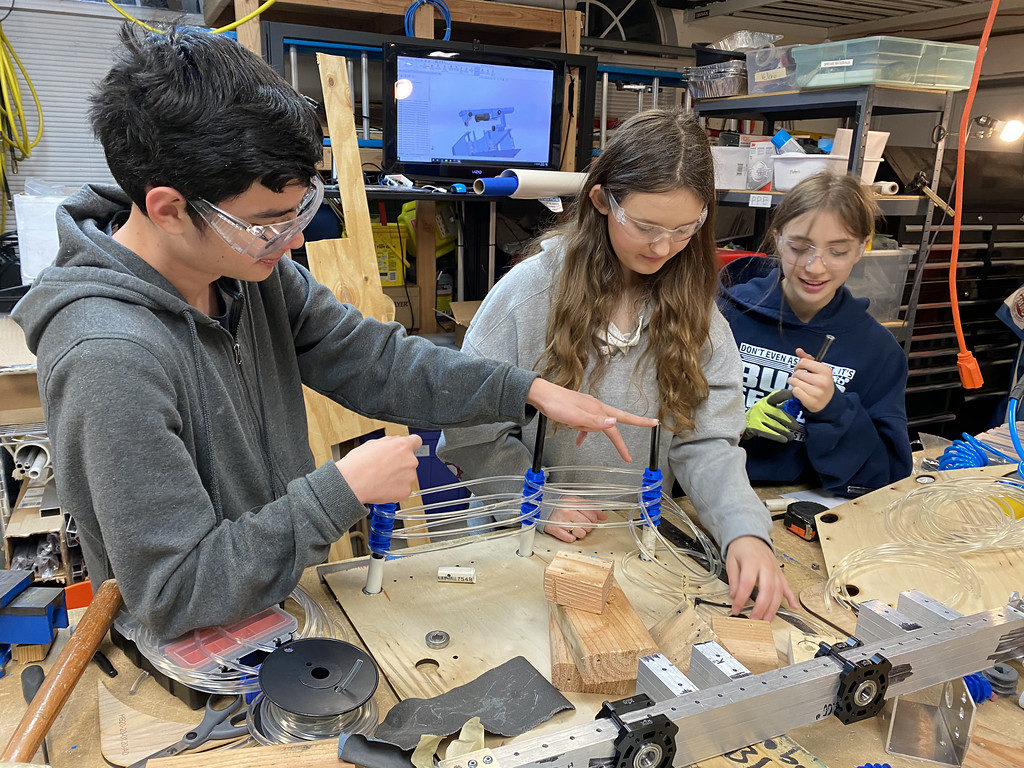 Ryland and Ayla are new students on the mechanical subteam, and have been working alongside third-year Mackenzie to build up our internal ball storage system. They've discovered the struggles of using polymer cord, and how its elasticity affects its variable length. They also discovered that if the cord used creates high friction, all of our power cells get stuck together and can't be moved. They're overcoming this by researching different belts and cords we can use instead.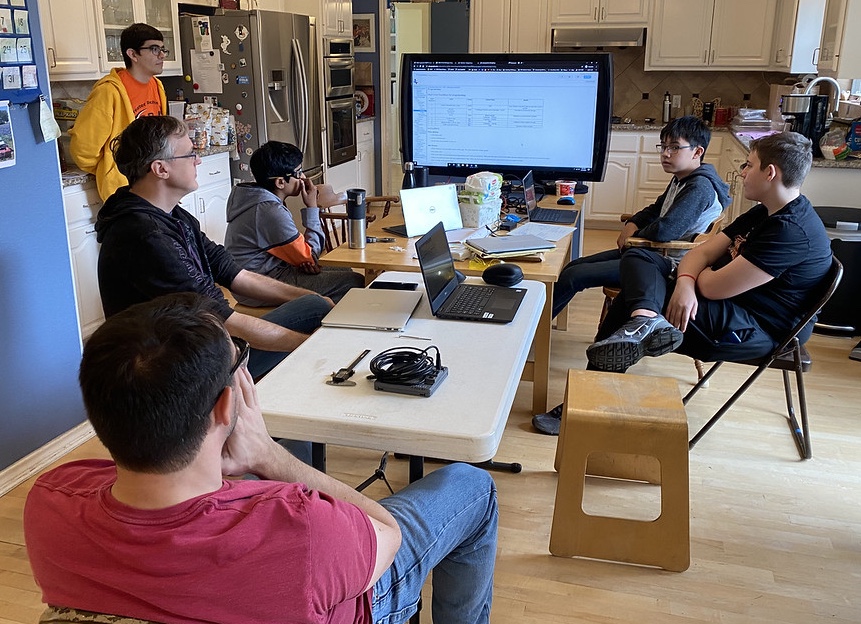 Meanwhile in the programming subteam, Tyler, a third-year, and Alex, a first-year, have realized the importance of reanalyzing CTRE's documentation each year. They found that their motor code was not deploying correctly, due to updates from last year's system, which they hadn't noticed. To avoid this in the future, our programmers will be sure to always check documentation for changes before operating from it.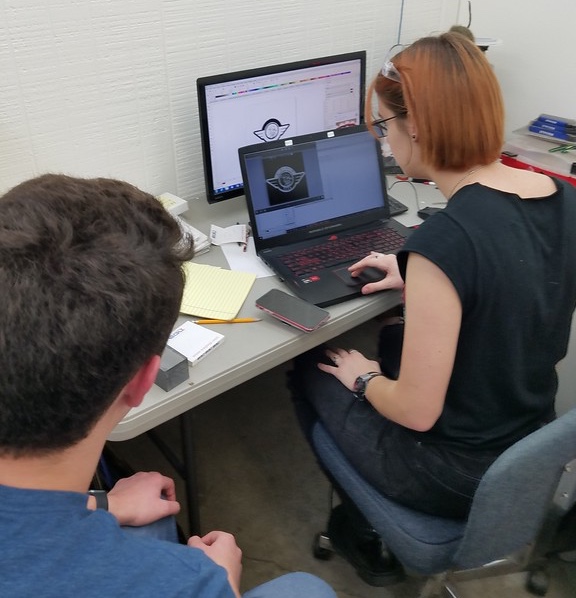 Joe, a marketing student, has been learning how to cut our wooden badges for competition. Thanks to IMP, she was able to etch our design into test wood with an industrial laser-cutter, and learned what software errors to avoid.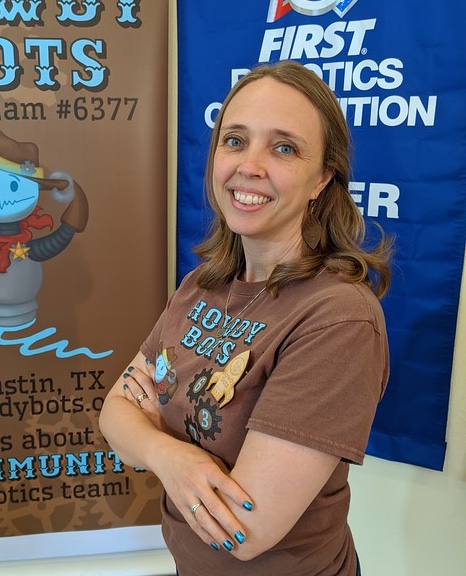 But students aren't the only Howdy Bots that have been busy this season! Jennifer is an administrative mentor who wears many hats. She coordinates our travel, food, recruiting, and grants, and oversees our accounting, space, and overall well-being. This week, she's been collecting fees for our week 1 competition and ensuring that all of the logistics are planned out. It's tough to be the general supervisor of our entire team, but Jennifer handles it with patience and efficiency.
It's the beginning of week 5, and these Howdy Bots are moving at full speed! Stay tuned to social media for regular updates on our upcoming milestones.