ATX Robotics, Inc. Presents:
The "Howdy Bots" Robotics Team
Thank you for supporting the Howdy Bots, an ATX Robotics, Inc. team! We are a community based FIRST Robotics team for students ages 12-18. Our students design and build a 120 lb. robot during a six-week intense Build Season, and compete against other teams in a game that is different each year.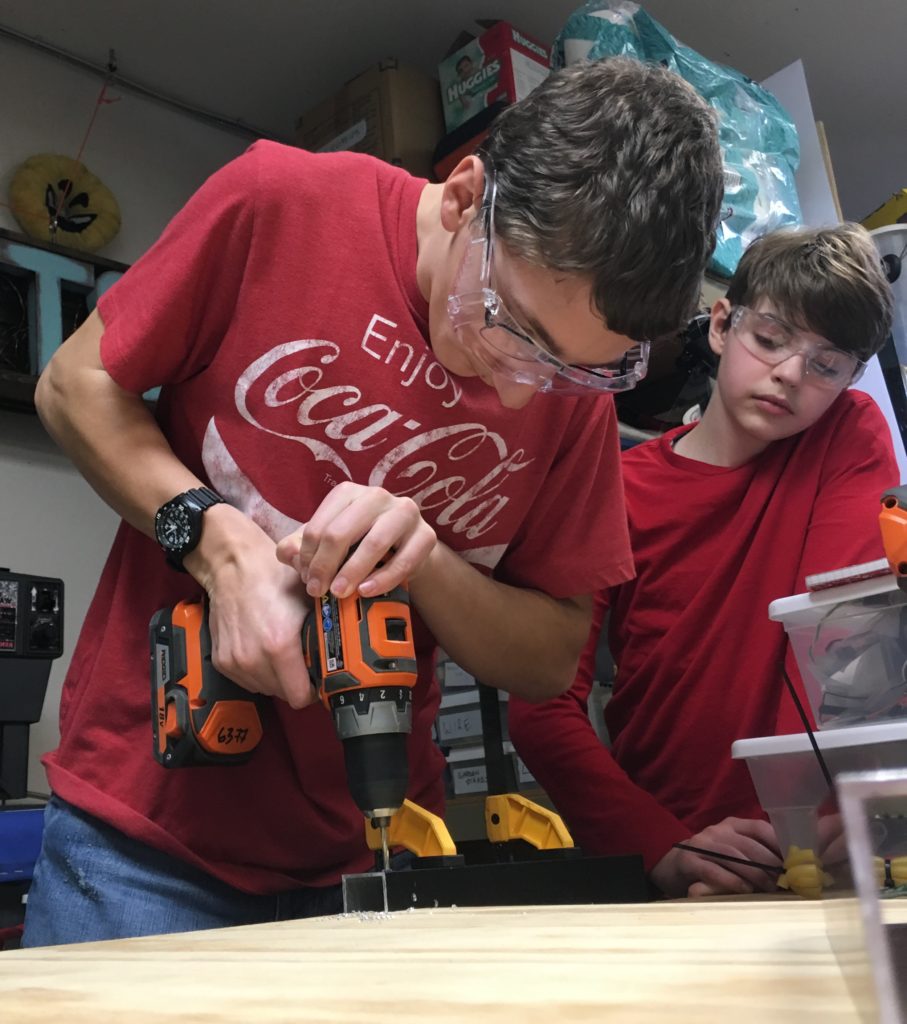 The team operates like a small business and has different sub-team groups that handle everything from marketing and fundraising to programming, mechanics, and electrical work. Students in the Howdy Bots program learn technical skills, but they also learn about teamwork, leadership, respect, and integrity. Students are inspired to become leaders and innovators, and enhance their 21st century skills. They gain confidence and independence by working shoulder-to-shoulder with adult mentors who are engineers, business and marketing professionals, scientists, and leaders in their industry and profession.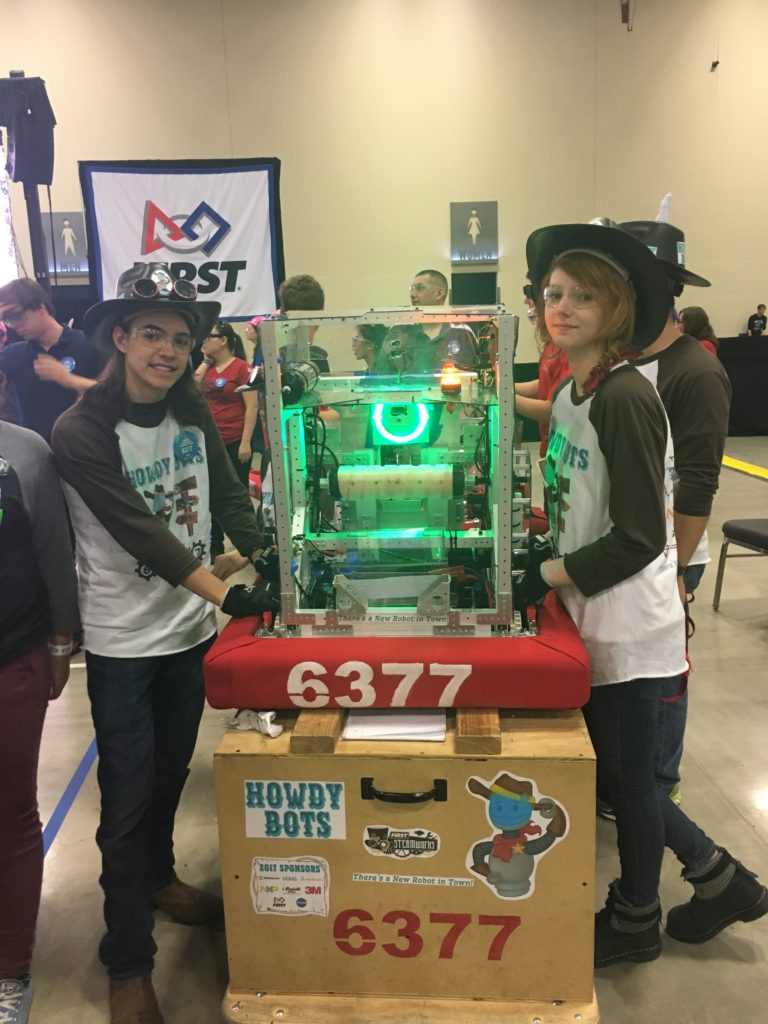 Howdy Bots is unique in our area for being the only team who accepts anyone and everyone, regardless of ability or school affiliation. Our only restrictions are maturity, enthusiasm, and commitment. A student does not have to be enrolled in a particular school or club, be a boy or a girl, have a lot of STEM knowledge or experience, or even have to have good grades or be considered by others to be a "good student." None of those things matter to us. Any student who is excited to be at the shop and willing to work hard is welcomed with open arms to the Howdy Bots family.
Donations received will go directly toward the purchase of parts, tools, and equipment needed for building a competitive robot. Additional expenses include registration fees and travel expenses associated with competitions. Though we do have some overhead in the form of insurance, our staff are all volunteers and we meet in the garage of one of our coaches, which reduces our costs and allows us to use our funds on the students. The total cost of our program for one year is $40,000. Our fiscal year runs from June 1-May 31, and we fundraise year-round. We are actively seeking strategic partners and sponsors.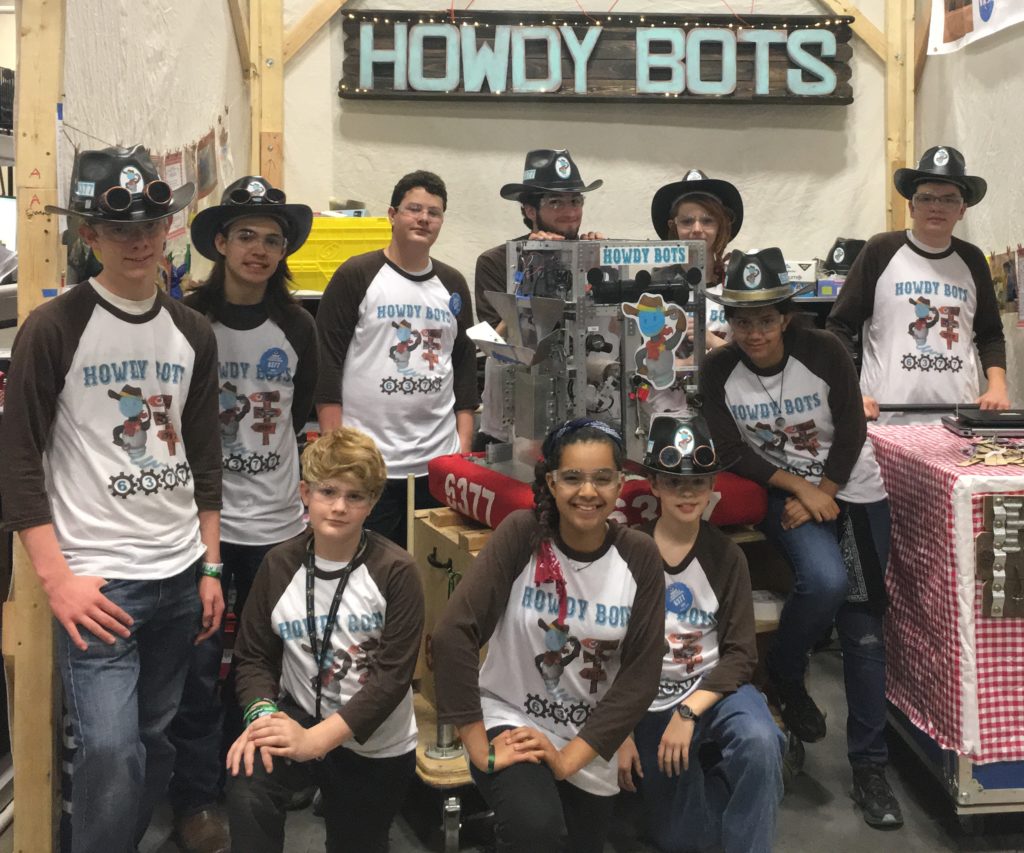 Tomorrow's leaders will be those who feel equally at ease with and conversant in technology, cutting-edge science and business skills. Howdy Bots sees all these parts as the symbiotic relationship they truly are, and we seek to empower kids to know that: they can fix it, they can figure it out, they can experiment, they can look it up, they can collaborate, they can design it, they can build it, they can understand it.
If you have any questions, please feel free to contact us at info@atxrobotics.org.
We sincerely appreciate your consideration.