Join us at one of our Open Houses on Saturday, July 29th or Sept. 9th, 1pm – 3pm. Download our flyer!
Come and Go. Directions below.
We are the Howdy Bots, FRC Team 6377, a competitive robotics team that participates in the FIRST Robotics Competition (FRC) with teams from across Texas and around the world. As a community team, we are not affiliated with any school and are open to students from across the Austin metroplex regardless of school, district, or educational pathway. We are looking for new STUDENTS, VOLUNTEERS and MENTORS who love STEM / STEAM! But we're not just builders and programmers – we also do graphic design, CAD, machining, outreach events, social media, and marketing. And we have a ton of fun while doing it!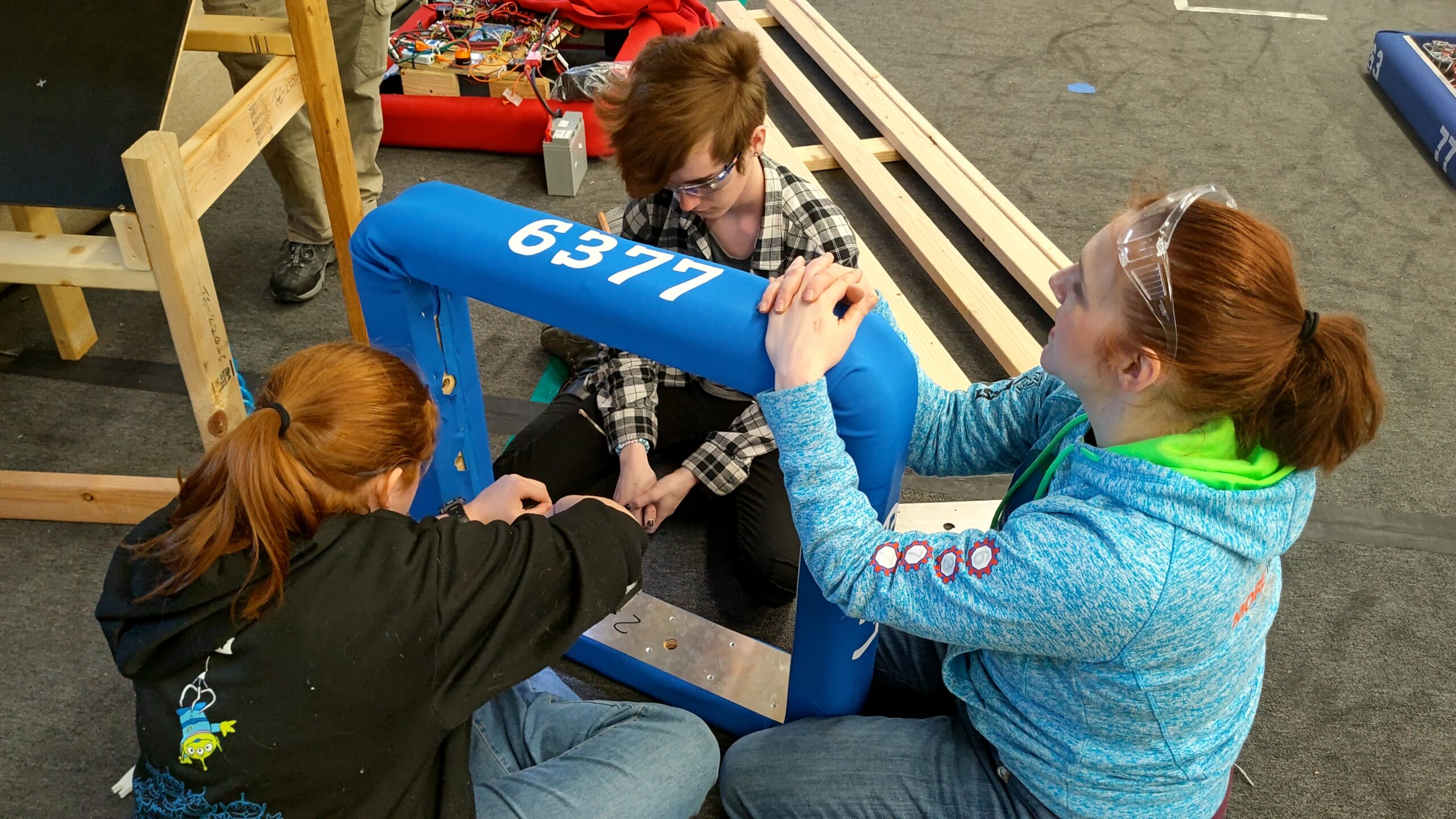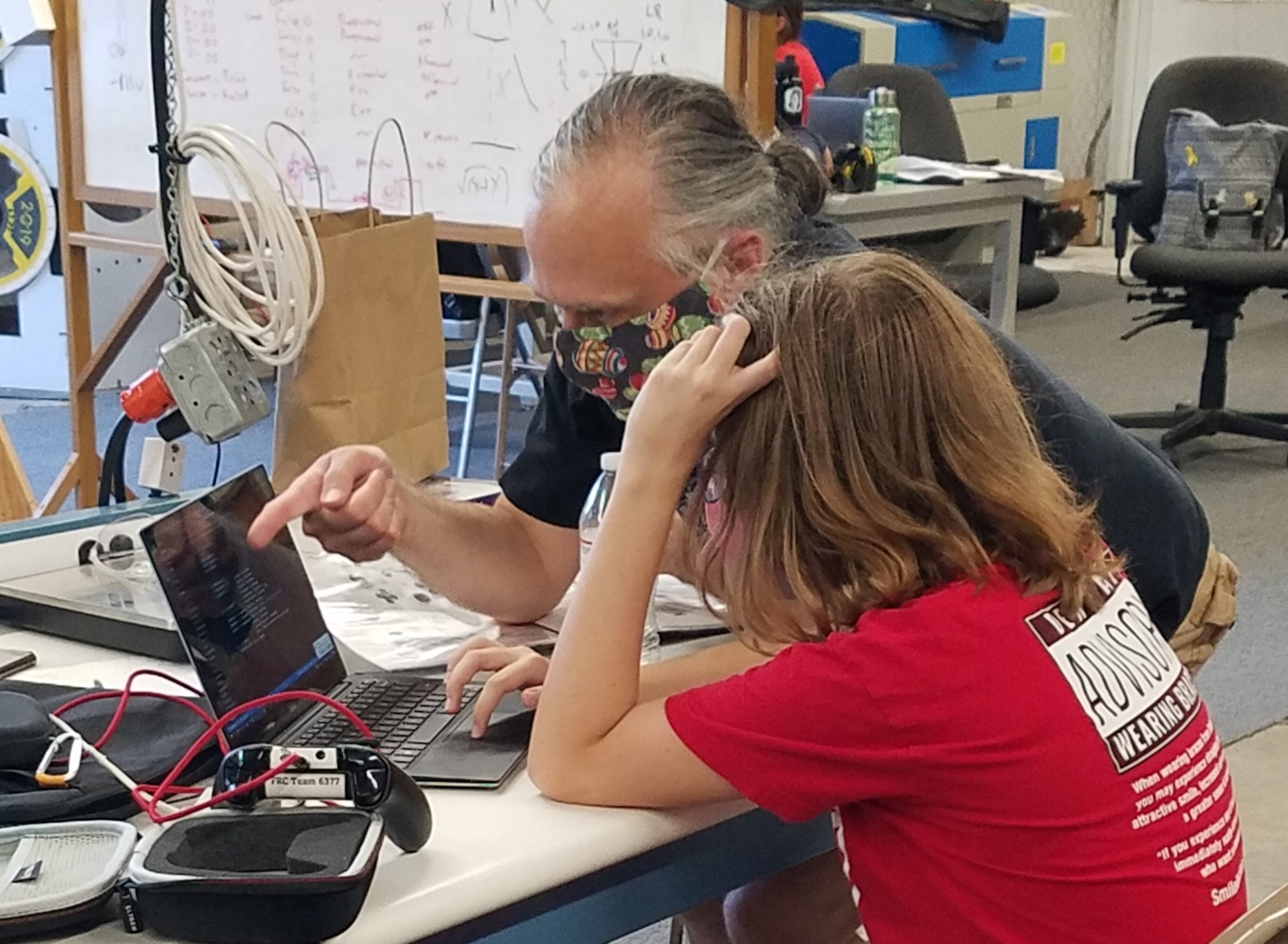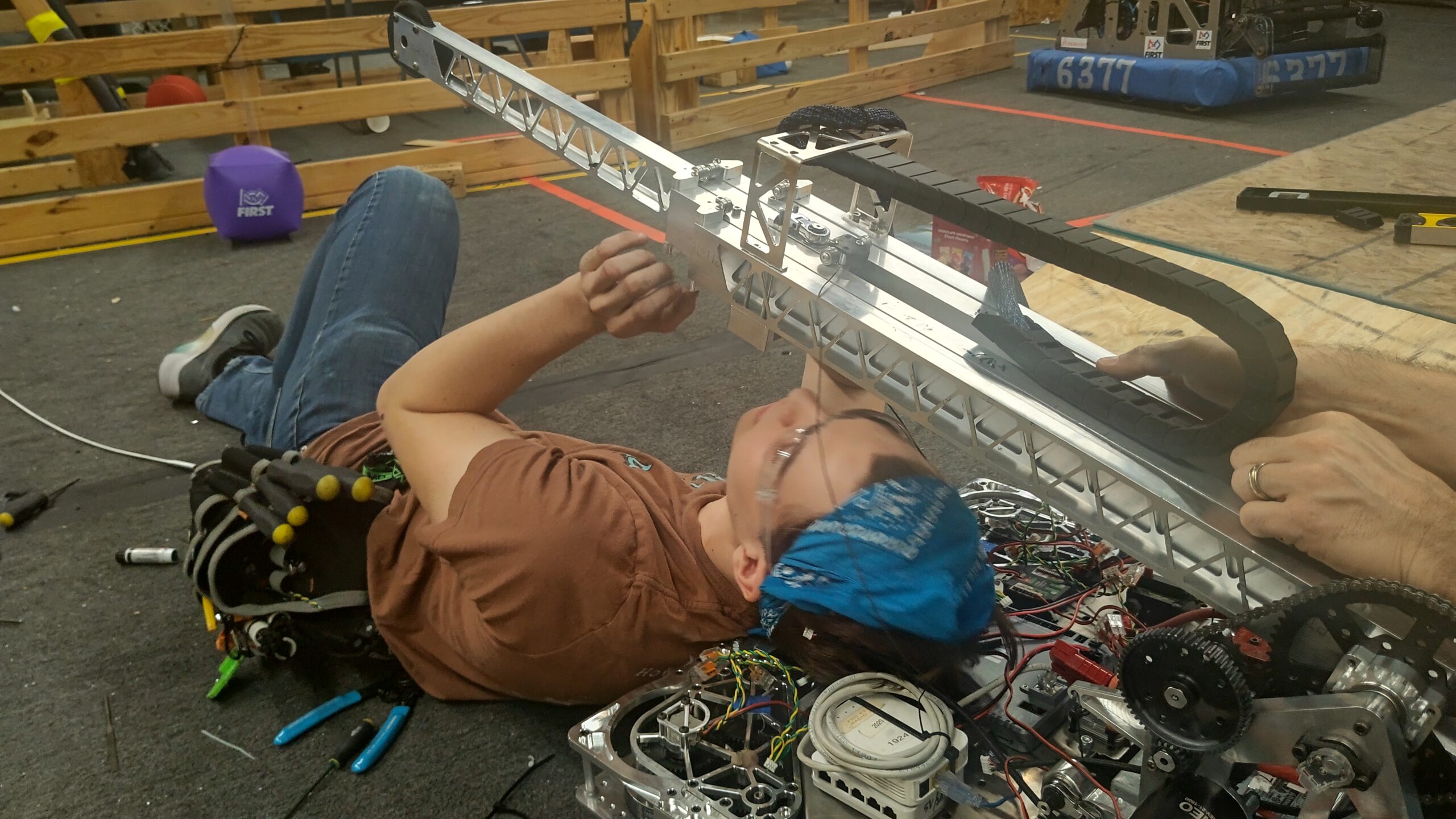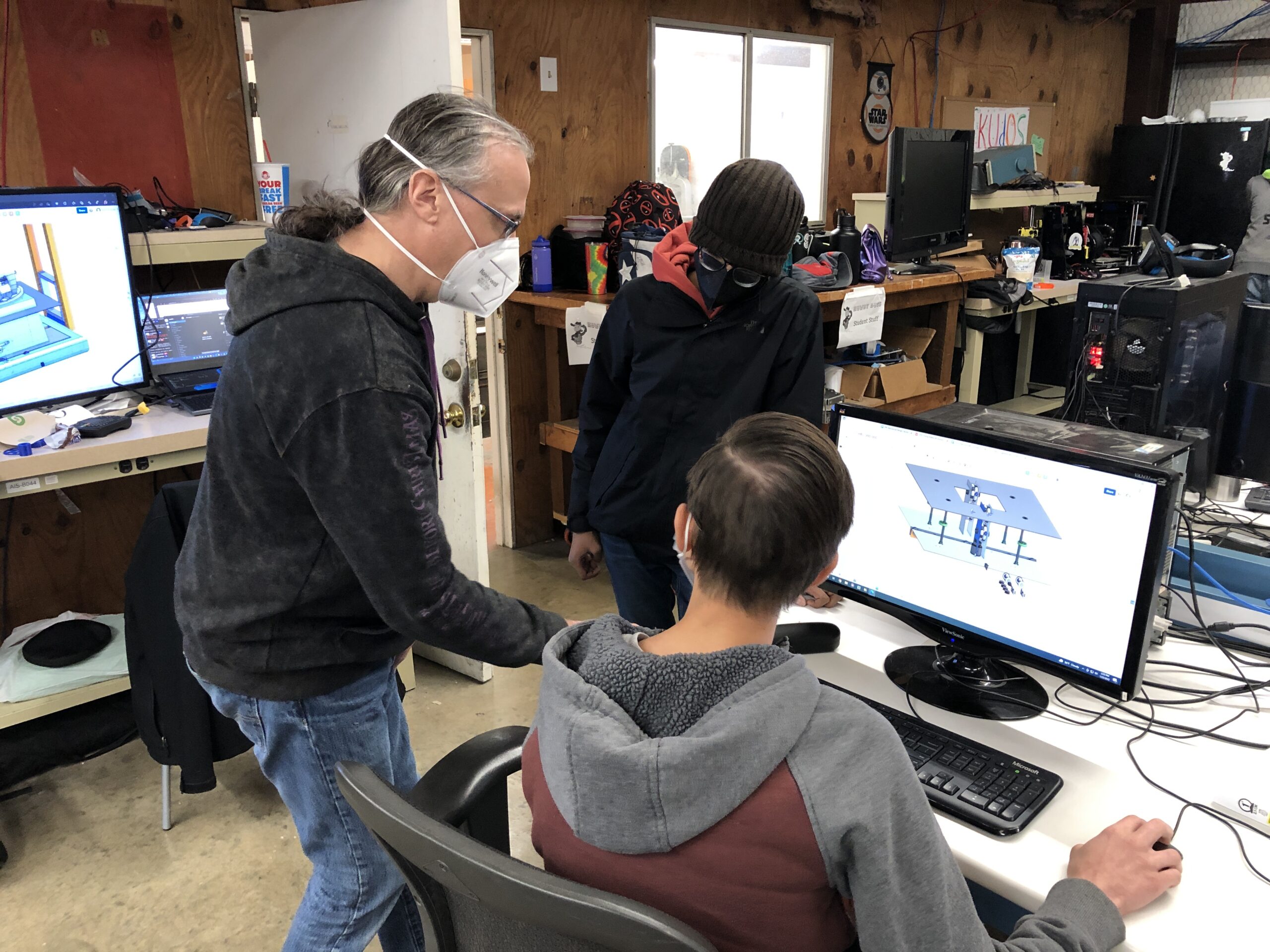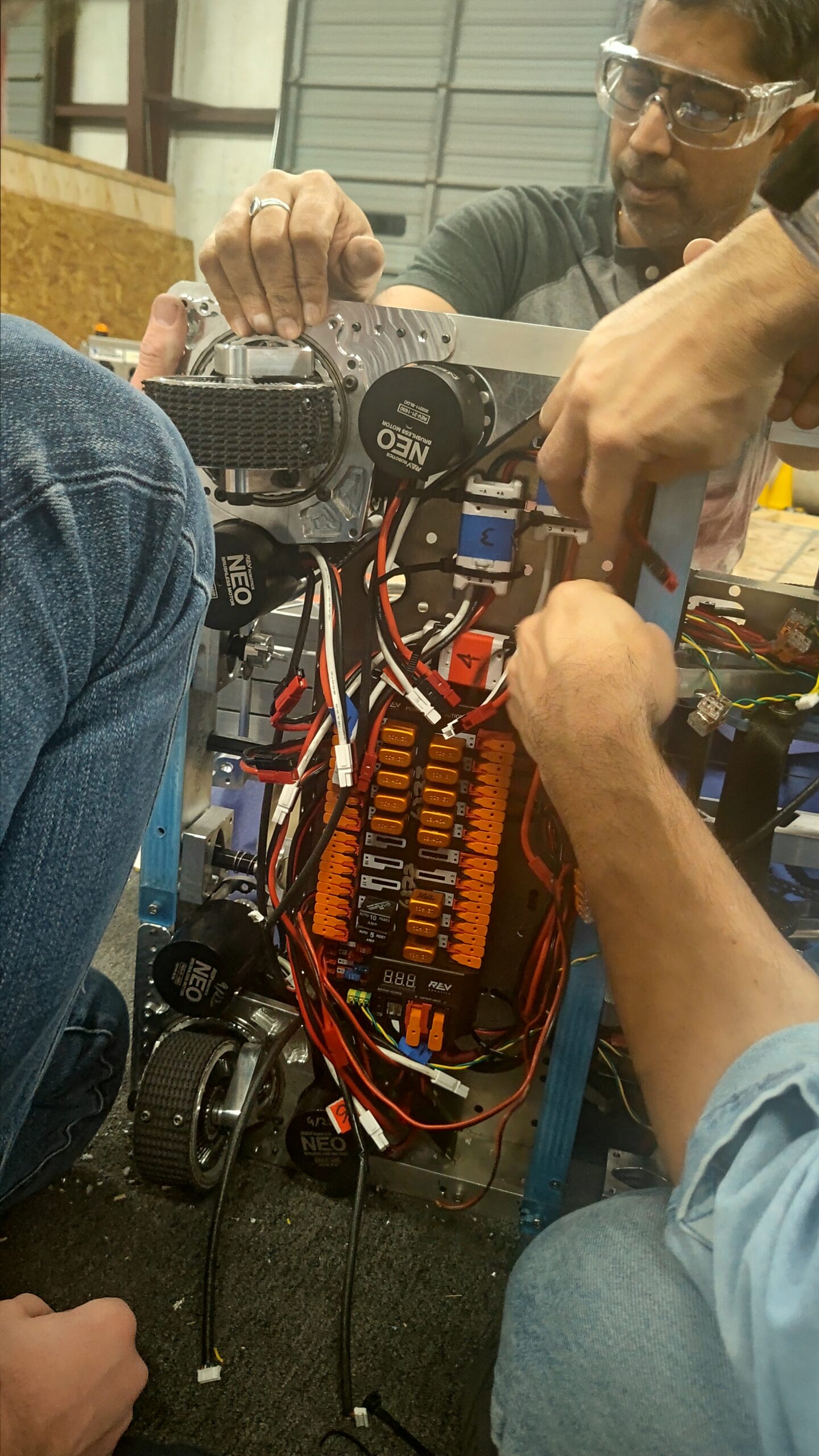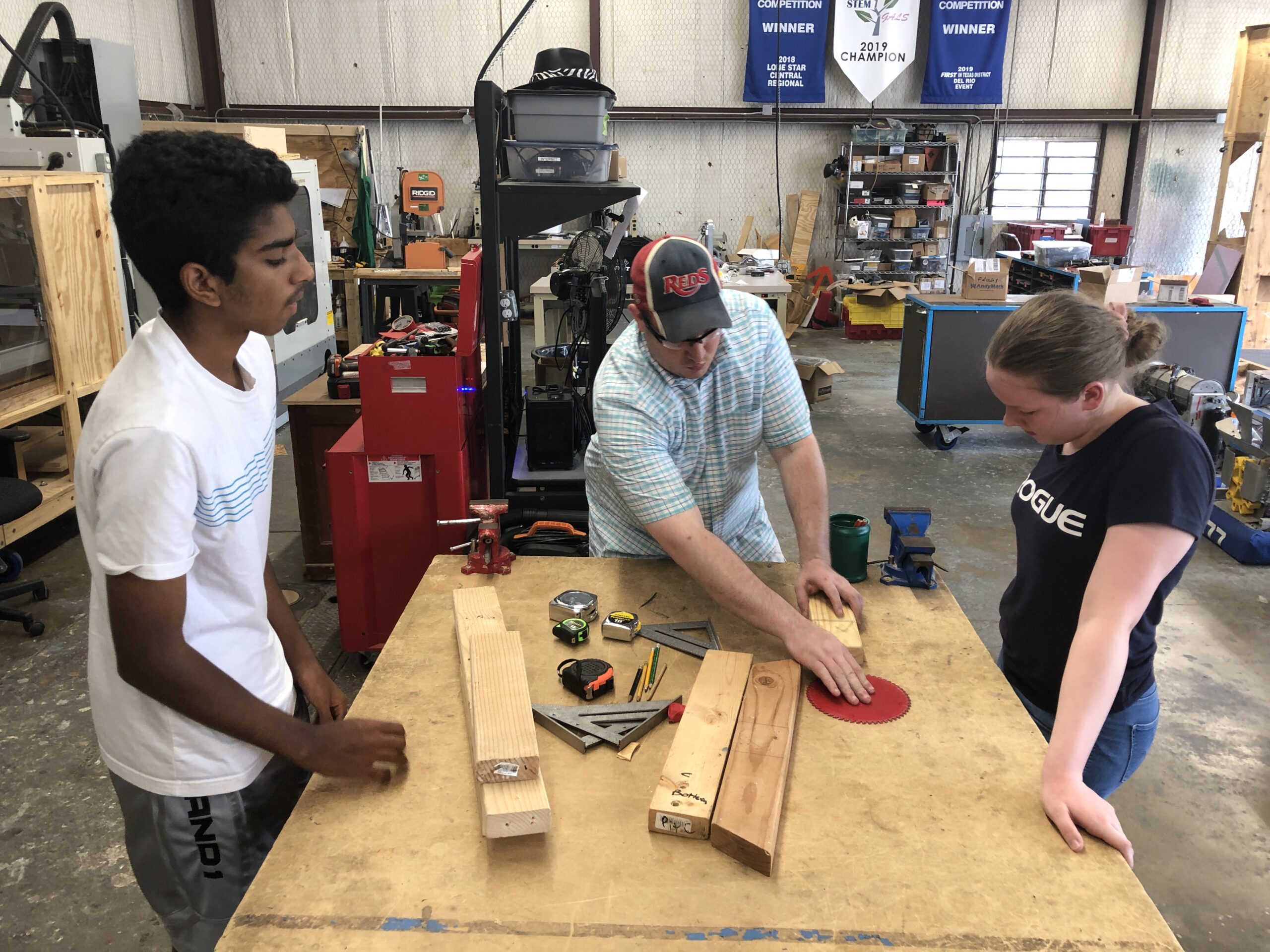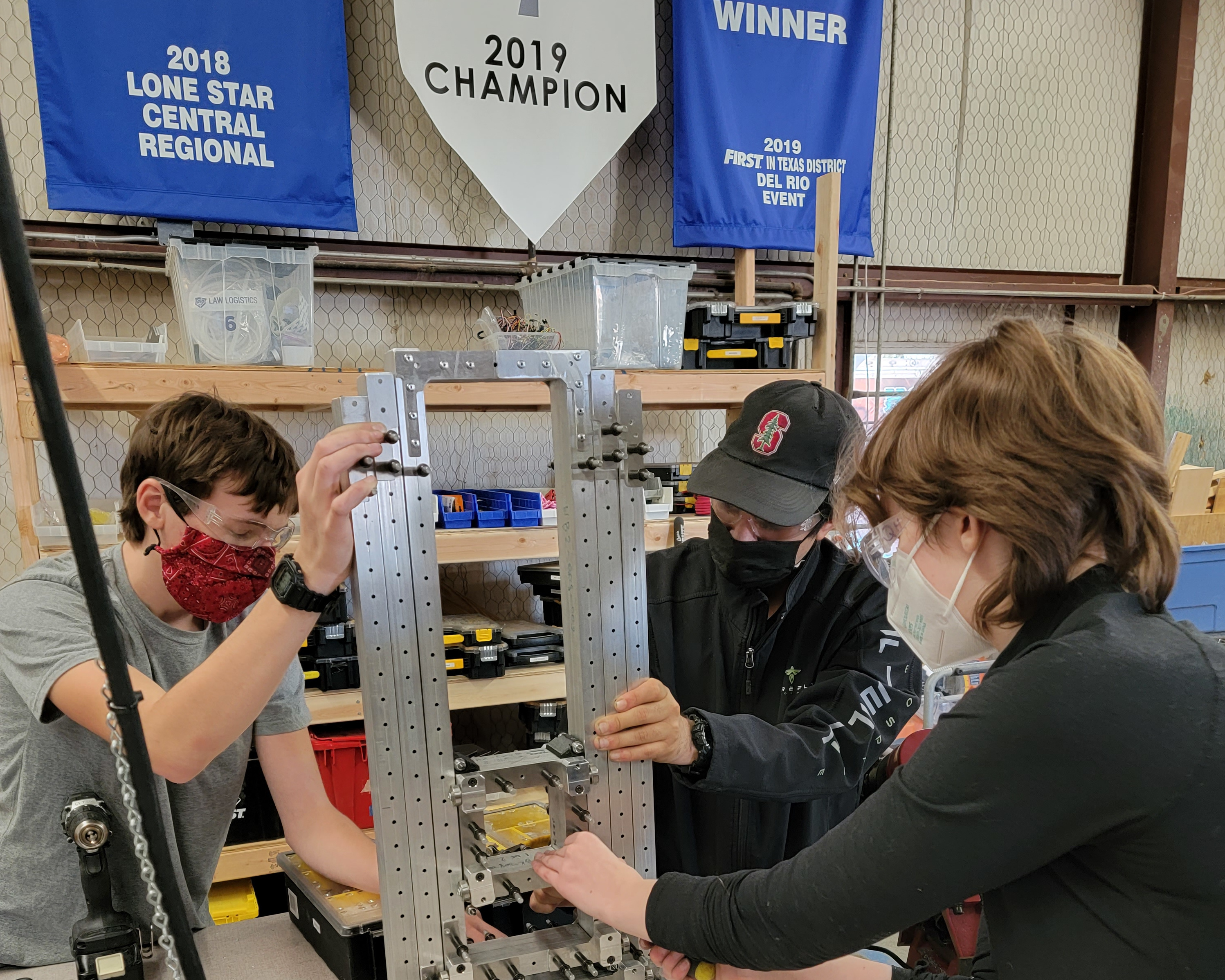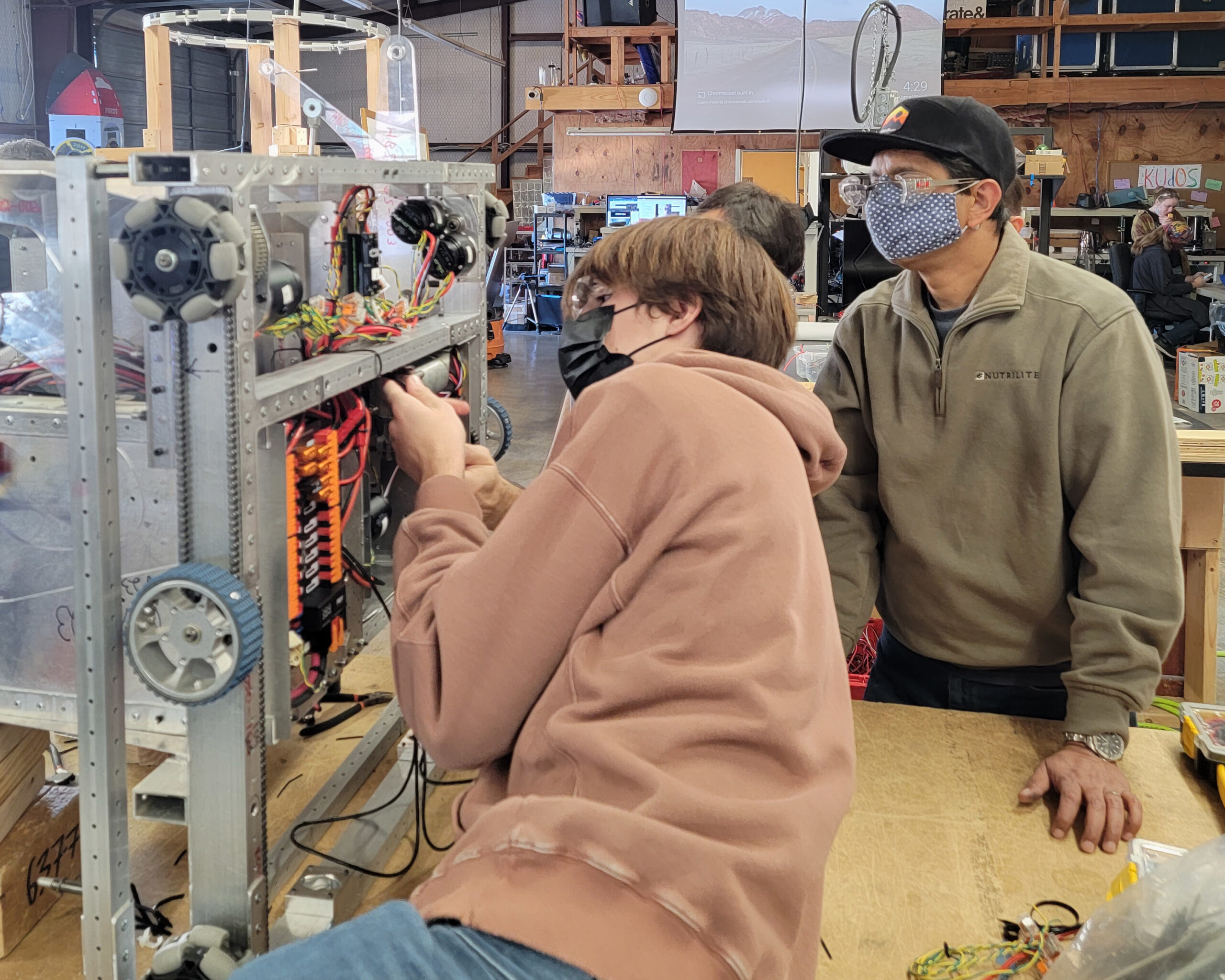 In-person competitions are back, and we're ready to grow the team. Joining during the Summer is a great way to learn the ins and outs of robotics before the next Competition Season gets underway. The Howdy Bots operate in an apprenticeship model where the students learn through experience and direct mentorship.
Visit with a Howdy Bot! See the shop. Drive a robot. Talk about Robots!!
Read on for more information about the Open House and browse this site for photos, videos and stories from the team.
Students
No experience required!
13 to 18 years old
Eager to learn
Like to use their hands
Love to explore
Check our Student Handbook for more details
Costs:

Annual dues $300
Hotel/Food when traveling
Scholarships available
Volunteers & Mentors
Check out our Volunteering page for the roles we're looking for now!
Leaders, teachers, helpers
Industry professionals, Retirees, Hackers
Team Administration & Logistics
Marketing / Social Media
Fundraising
Electrical & Mechanical Engineering
Manufacturing (machine tools, sheet metal, plastics)
Programming (Java)
Project Management

Check our

Mentor Handbook

for more details
Where We Work
The team meets in our 4000 sqft workshop. This space accommodates all team functions: manufacturing, programming, CAD design, video editing, business & marketing, and a practice field. We normally have a half or quarter-field setup but can expand to a full field when needed. It's so much bigger than the residential garage we started in!
As an FRC student, you get access to world-class, professional software. This includes Solidworks, Onshape, Autodesk Fusion 360, DaVinci Resolve, MS Office, and more.
Some of our shop tools include: Haas VF-0E CNC Mill, Shapeoko router table, ThunderLaser Nova51 130W CO2 laser, super-fast CAD and video editing stations, chop saws, band saws, 3D printers, drills, pneumatic riveters, and our best tool— your hands!
More Info
Have a question that's not answered here? Email us at [email protected].
Directions
Our shop is located on North Mopac, just south of Parmer Lane.
12202 N Mopac Expy
Suite B
Austin, TX 78758
You can find us in the big building behind Wells Branch Pet & Bird Clinic. We share a driveway, so keep going all the way to the back and past the dumpsters. Help us be good neighbors, please do not park in front of the clinic. There is plenty of parking behind our shop.