When: March 2-3rd, 2019
Where: Anderson High School
What you need to know

There is no cost to enter and watch the competition. All ages are invited.

Where to park
You can park in the large parking lot and Anderson High School. This map (also below) will show where the entrance is located.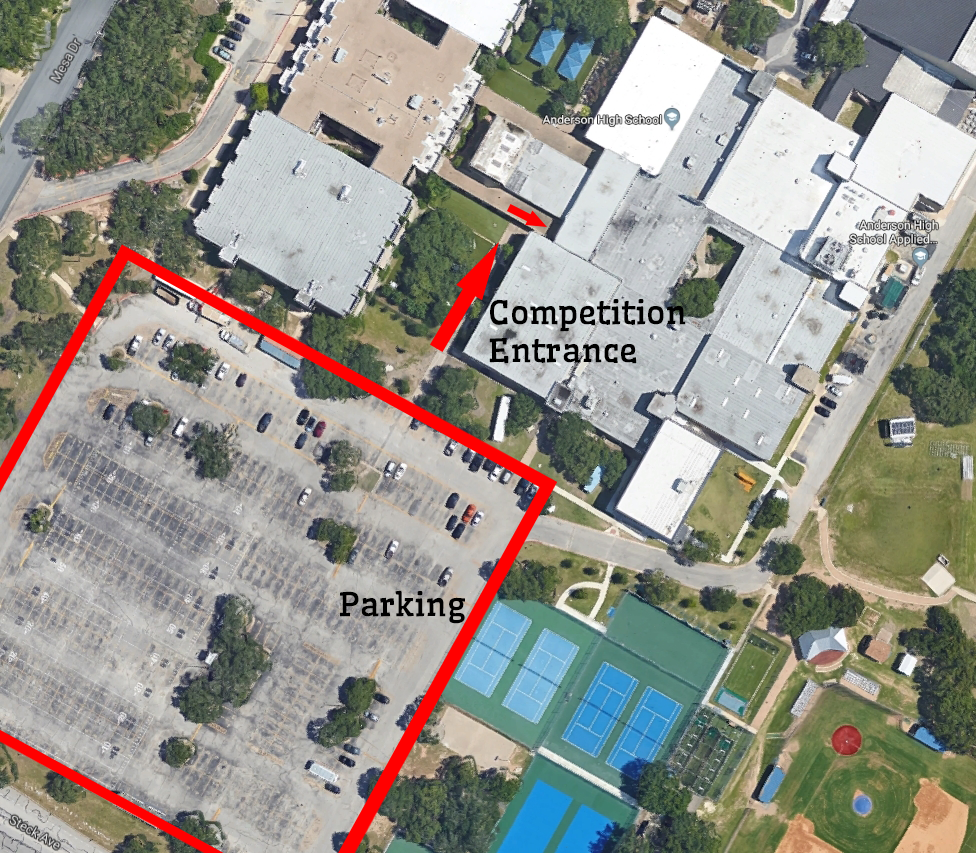 When you arrive
Please come to the Viewing Hall and locate the Howdy Bot table. The Viewing Hall will be in the cafeteria to your left as you enter the building. You can find us by looking for our black cowboy hard hats and red bandanas. We will acquaint you with the competition layout and help you find seating. Seating will be limited for this event, so please allow us to help you!
Lunch and Food Options
There will be drinks and snacks for sale at the event. For a more substantive meal, there are several eateries in the area. This map has several pinned for you.

Competition Schedule
Saturday
10:30-11am – Opening Ceremonies
11-1pm – Qualification Matches
1-2pm – Lunch
2-7:30pm – Qualification Matches
Sunday
9:00-9:30am – Opening Ceremonies
12:30-1:00pm – Alliance Selections
1-2pm – Lunch
2-5pm – Playoff Matches
5-5:45pm – Awards Ceremony