Howdy!
It may not be build season, but that does not mean we are not busy! Over the past few months we have been working hard on multiple projects that we wanted to tell y'all about.
Our CAD and mechanical teams have been hard at work developing the design of a linear elevator that we hope to be able to use in future games. We want to learn how to build this particular mechanism because it is a great tool to let us move an object vertically very fast and efficiently.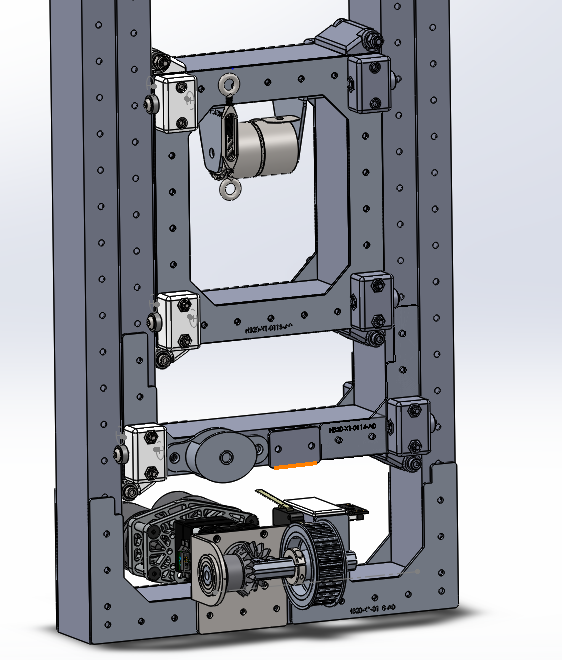 This elevator will be a valuable asset in the future and if we learn the common pitfalls now, then we can use this during the season much easier.
Our marketing division has been working on what we call our "Science Saddlebags." Science Saddlebags are reusable STEM projects that will be given to teachers so that they may incorporate the project in their class curriculum. Teachers are able to keep the Science Saddlebags for a set amount of time before the Science Saddlebag is passed onto another teacher.
We are currently developing our systems to allow us to easily create lots of different kits, and make sure we can upkeep and manage them all.
We are hoping to build this project out over a number of years. For now, our first kit is going to focus on the basic mechanics of wheels and axles. The kids will get to learn about not only how wheels and axles work, but also how the mechanism can be changed to get different results. For instance, changing the type of wheel, the size of the wheel, the road surface, etc.
The marketing team has also been spearheading and organizing our upcoming telethon! This is our biggest annual fundraiser and we put lots of work into it by shooting and editing videos, preparing content, and making sure we put on a great show! Our second annual Telethon will be occuring on November 17th, 2019, so be sure to save the date.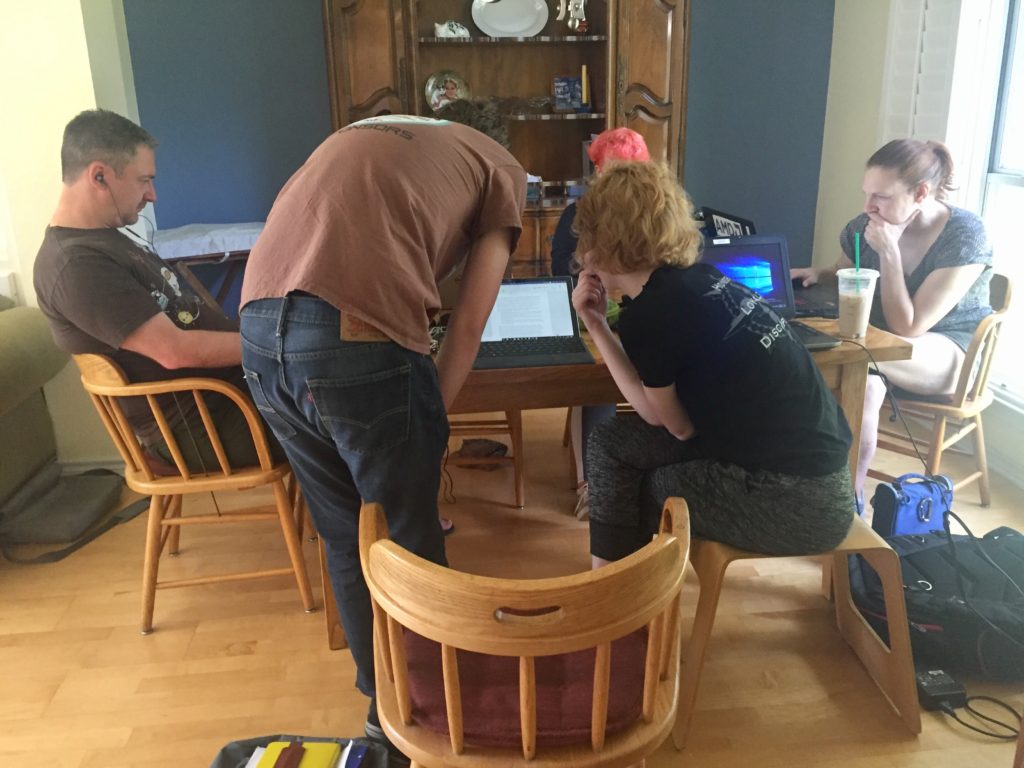 Most of our segments have been assigned and scripts have been written. We are now beginning filming and collecting all the shots we need to create some awesome content. Once it gets edited, we review the pieces before signing off on it to begin work on the next piece.
Not to be outdone, our programming team has been working on some really cool stuff to up our game! In order to drive the elevator that we talked about earlier, they are updating the state machine that we used this year to control our arm. They are not only building it for this specific elevator, but also refining it so when we want to implement a state machine in the future it will be as easy and fast as possible.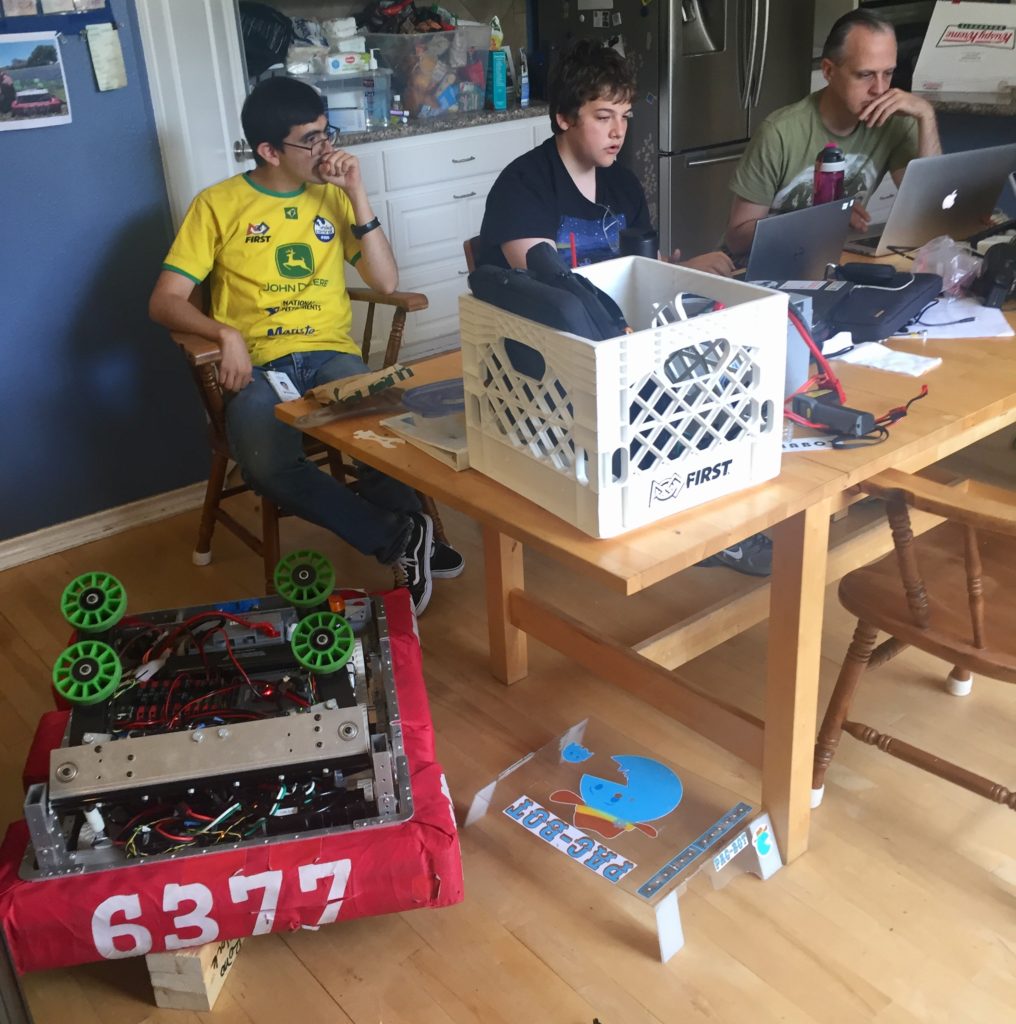 State machines allow us to save a certain robot state or position, and with a push of a button we go back to that state repeatedly every time. This is really handy when you have multiple things that all have to move in order to get the robot into the position. It also lets us easily cycle though those saved positions to place the robot into whatever configuration it needs.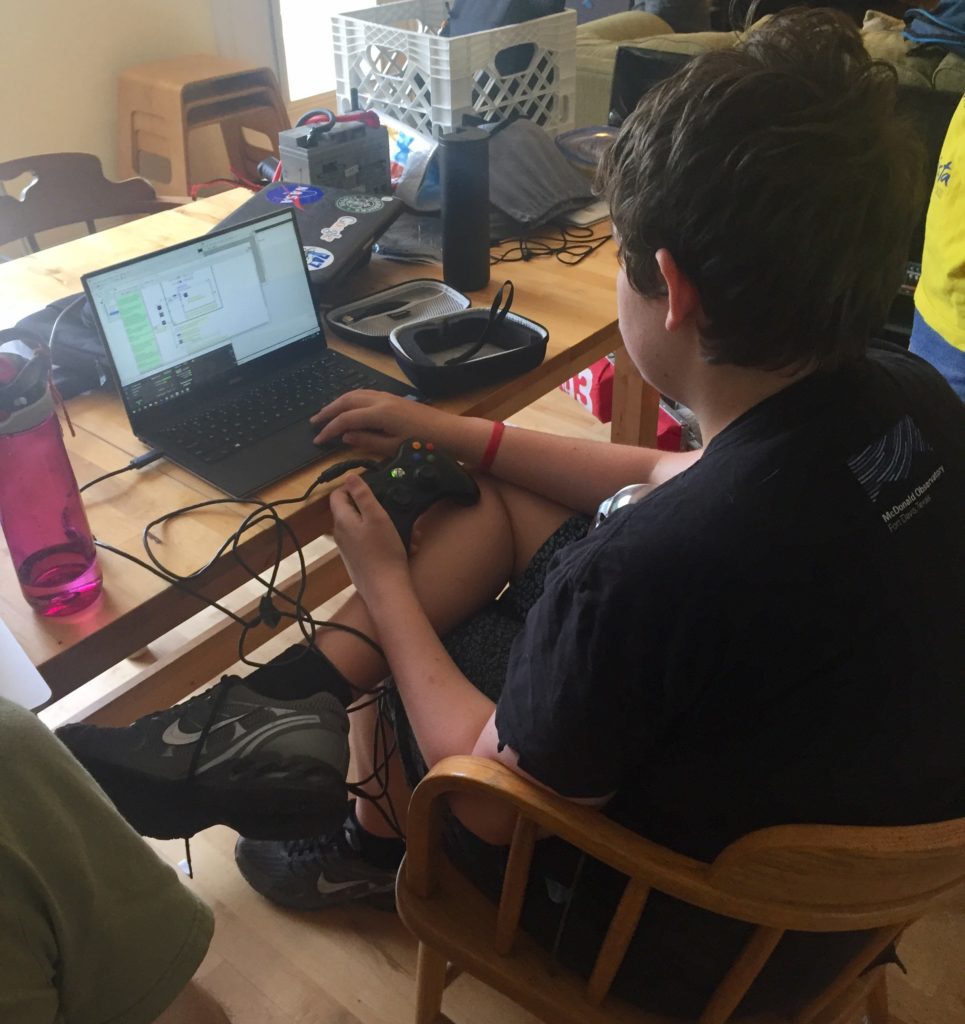 We are also working on a new autonomous framework that can give us more flexibility and give us better control whenever we need the robot to do something for itself. In the past we typically told the robot to drive for a certain time, or a certain distance. Now we will be able to integrate more features and sensors to create better autonomous routines.
We have had a lot of fun so far this offseason, and there's still more to go! We cannot wait for next year's game!