Howdy Bots is pleased to announce: After a lot of searching, hoping, fundraising, and hard work, Howdy Bots has a new home!! Look at those beautiful 4000 square feet of robot freedom!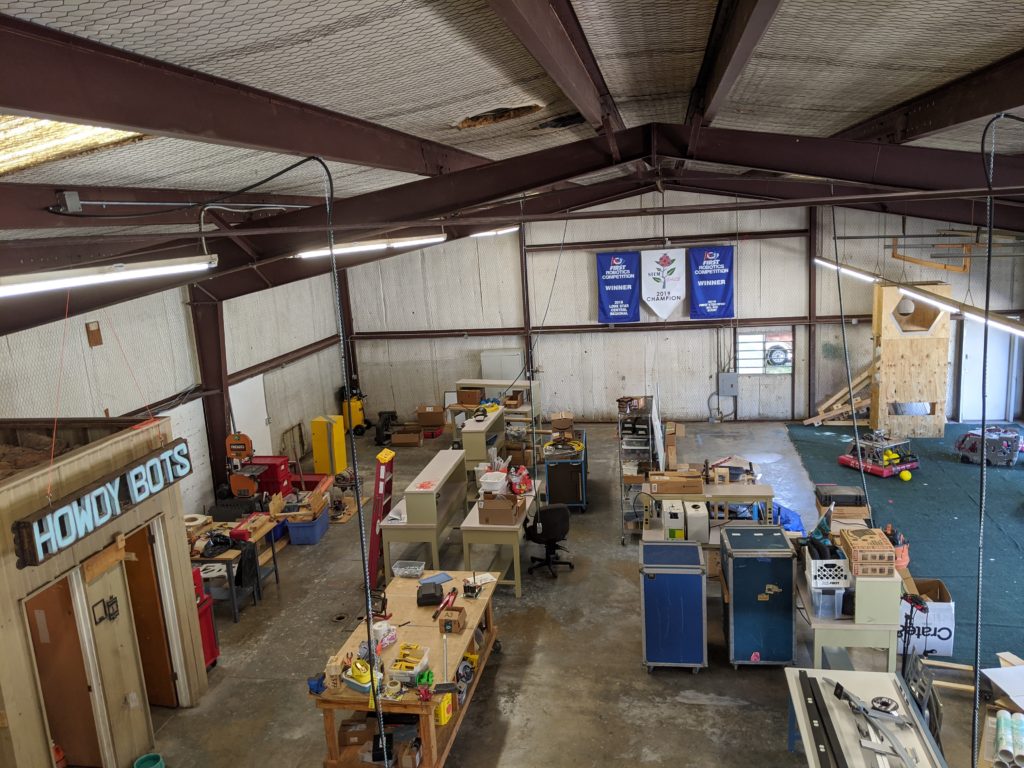 Not only can we have permanent areas for manufacturing, programming, CAD, and marketing, but we can also leave a 3/4 field set-up at all times for testing and drive practice. We even have an office with ample mezzanine storage on top, and—count them, not one, but two, I say, two restrooms!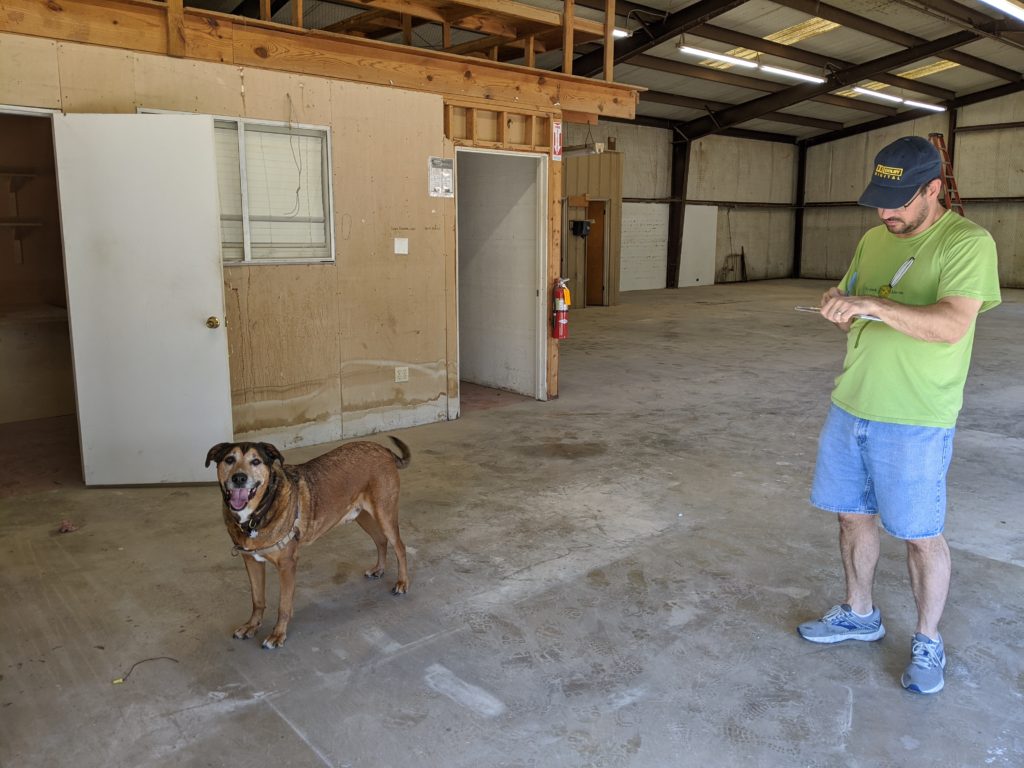 As anyone who has visited the Howdy Bots over the last four years can attest, things have been getting a bit cramped. We're up to 19 students and 10 mentors now, and before our season was sadly cut short by COVID-19, we were meeting 29+ hours a week in our head coach's home (goodbye, sofa!).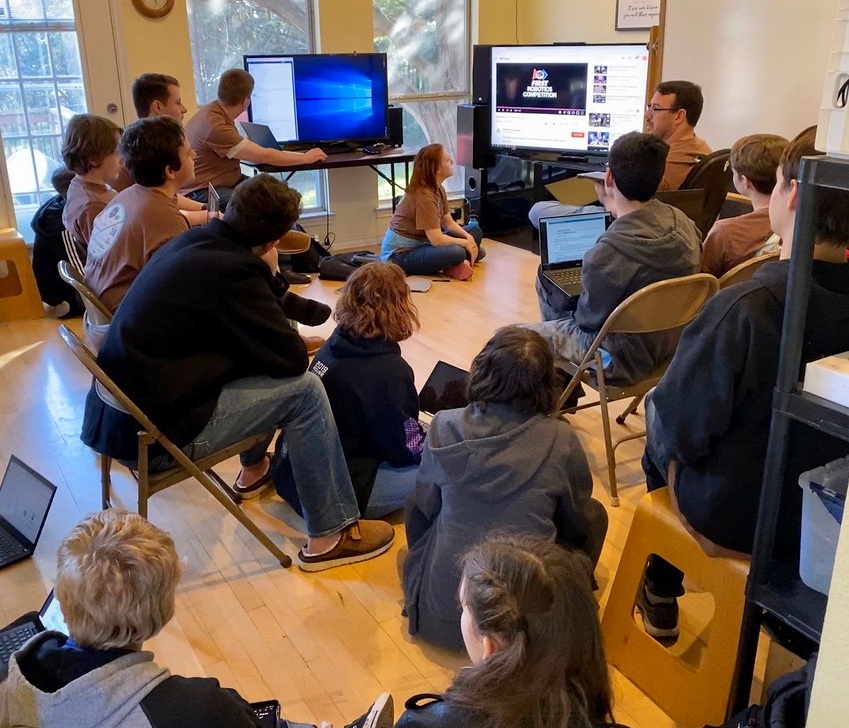 Team meetings, CADing, and programming all happened in this living room.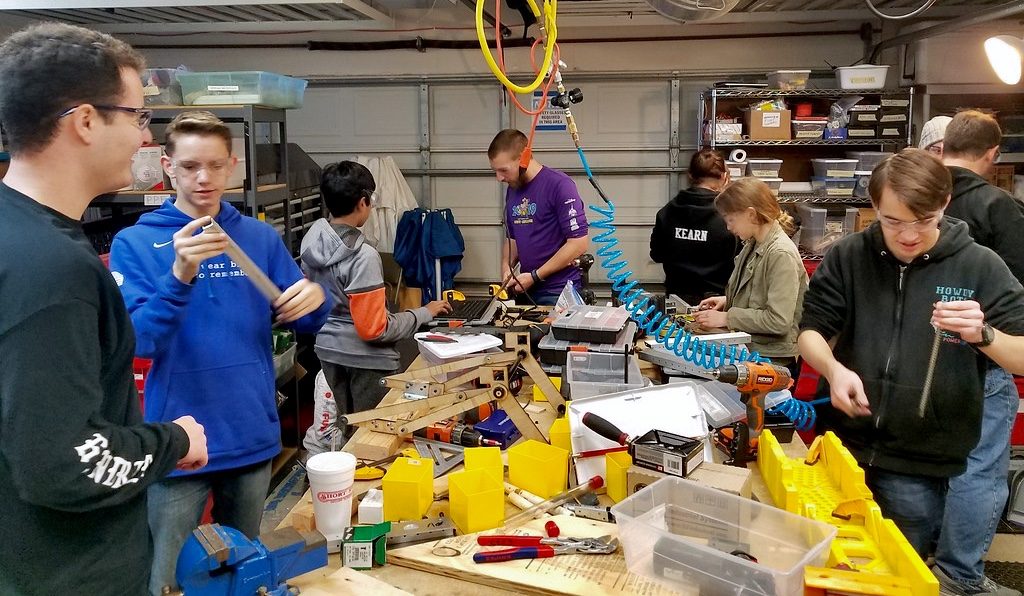 When it was cold and rainy outside, the garage door stayed down, and we couldn't spill out into the driveway. Finding a place to drive the robot was always a challenge!
But those days are over! We still have some settling in to do, and we're looking forward to having the Howdy Bots back in session. Thank you to all of our supporters! We couldn't have done this without you. We can't wait to have all our robot friends over to play!