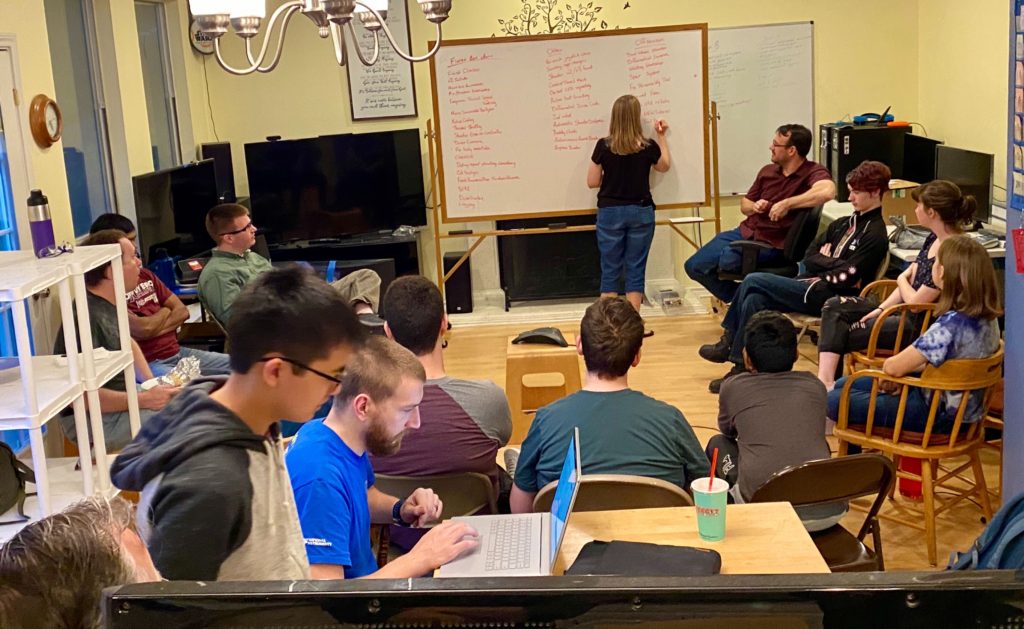 Build season was long and arduous, but by the end we had a competition-ready robot to take to Week 1 in Greenville, TX. We were fortunate to be one of the few teams who competed that first week as we had no idea things were going to change so quickly. As we arrived home from the Greenville competition, marketing was preparing to do a recap blog post & video. Mechanical and programming teams were fine-tuning the robot to make sure it was ready for the next competition. Then we heard about competitions up north cancelling due to COVID-19, but we weren't sure yet if it was going to affect us. We all wondered if Worlds was going to happen and how many weeks of competition we'd be able to compete in. By the eve of Week 3 everything had shut down completely, including our upcoming competitions. We took some time to rest after an exhausting season while continuing to check in with what was happening around the world with the pandemic.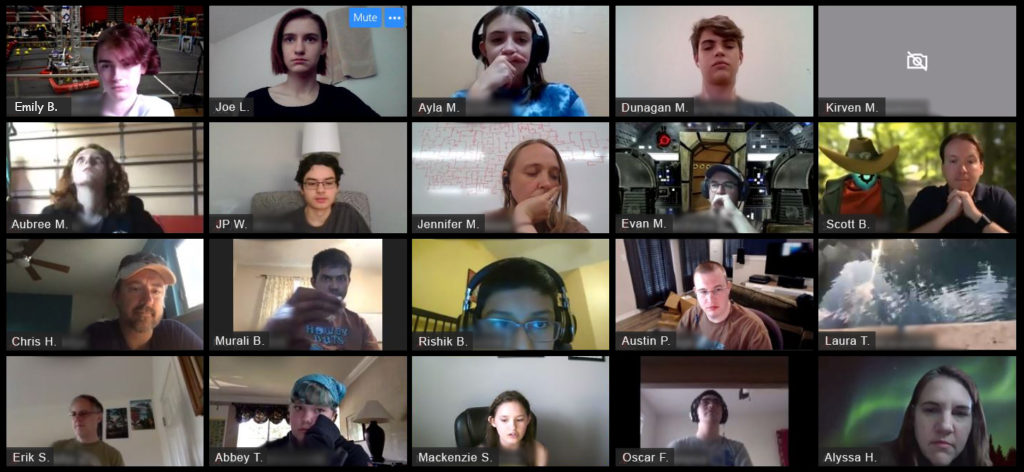 During mid-April, we began to meet twice a week to regroup. We wanted to figure out what was next, and what technology would best serve our team. This was all new and difficult for us since we were used to meeting in person; sharing ideas with each other virtually just isn't the same. Although, it gave us a chance to try new technology, and we tried several different platforms including Slack, Microsoft Teams, and Zoom calls over the coming weeks. Soon after, we had a virtual end of season party on April 25th to officially cap off our season. It was great to be together, celebrate and play some online games! We then pivoted into the off-season continuing to meet on Zoom for the larger meetings and Slack for the smaller group calls. We decided to focus on the Telethon, various off-season projects, and designing our training curriculum – the Howdy Bot spurs.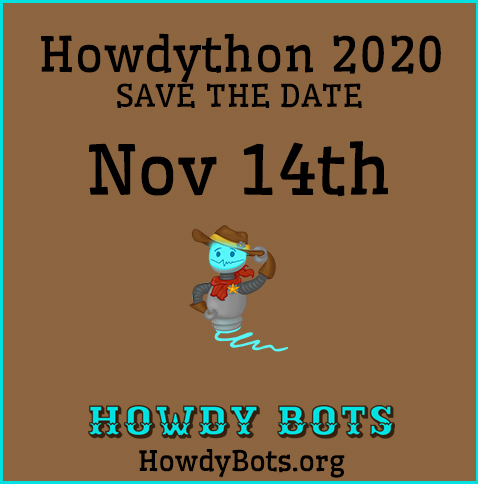 Presently, we've been doing an agenda at the beginning of each meeting. During meetings and in our free time, students complete & work on special projects like the Howdy-Thon. I asked a few students what they thought of virtual collaboration after having participated in a few months of it, and they observed that it was difficult in many ways. At home, there are many distractions that will drain one's motivation from its core. Not only that, there are mechanical tasks that require close vicinity or coordination between people that is very difficult to do virtually. While there are many challenges, we've been working through it the best we can. We are very happy to announce that we are working on pulling off our third annual Howdy-Thon! We are currently writing, filming and editing telethon videos to present to you soon! Clear your calendar and Save-The-Date: Saturday, November 14! As it is a live- streamed event, it can still happen with all of us being separated. Stay safe and we hope to see you there!